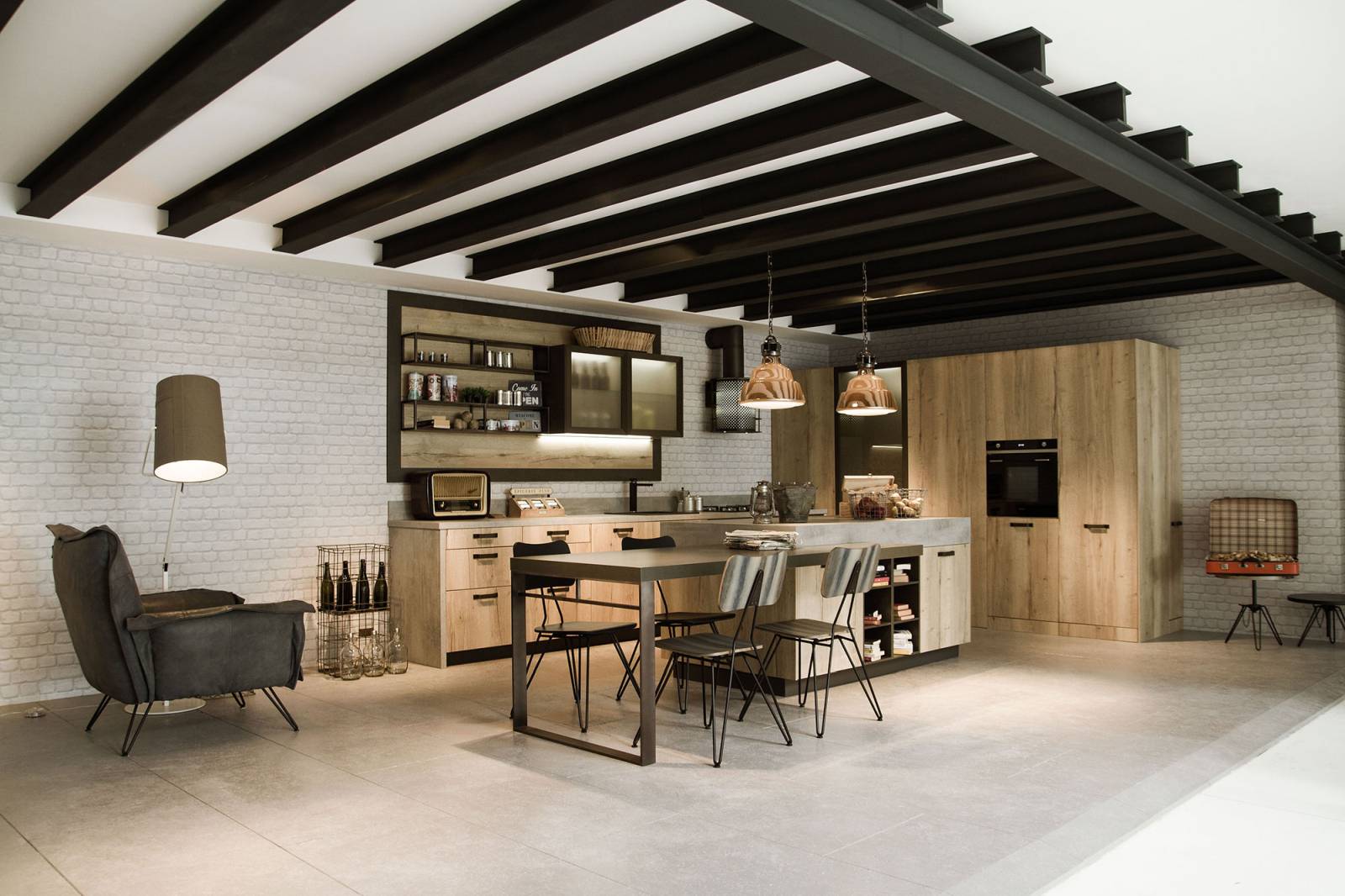 No doubt the loft kitchen design style is the most popular interior design. It became so due to its availability and its seeming simplicity, but still, it appeared to be not only practical but really chic.
Loft design styles
Kitchen design and decor is always a combination of practicality and beauty. After all, the kitchen is the place where we spend quite a lot of time. Undoubtedly, the beauty of modern interior design, of course, lies in the details. To enjoy all the details, we present you 63 fantastic loft kitchen design and decor ideas for the whole kitchen.
Industrial style
Industrial style is definitely a combination of practicality and accessibility. A few decades ago, no one could even imagine industrialization would break into our kitchens in this way. Here are some examples of how seemingly incompatible things can be combined.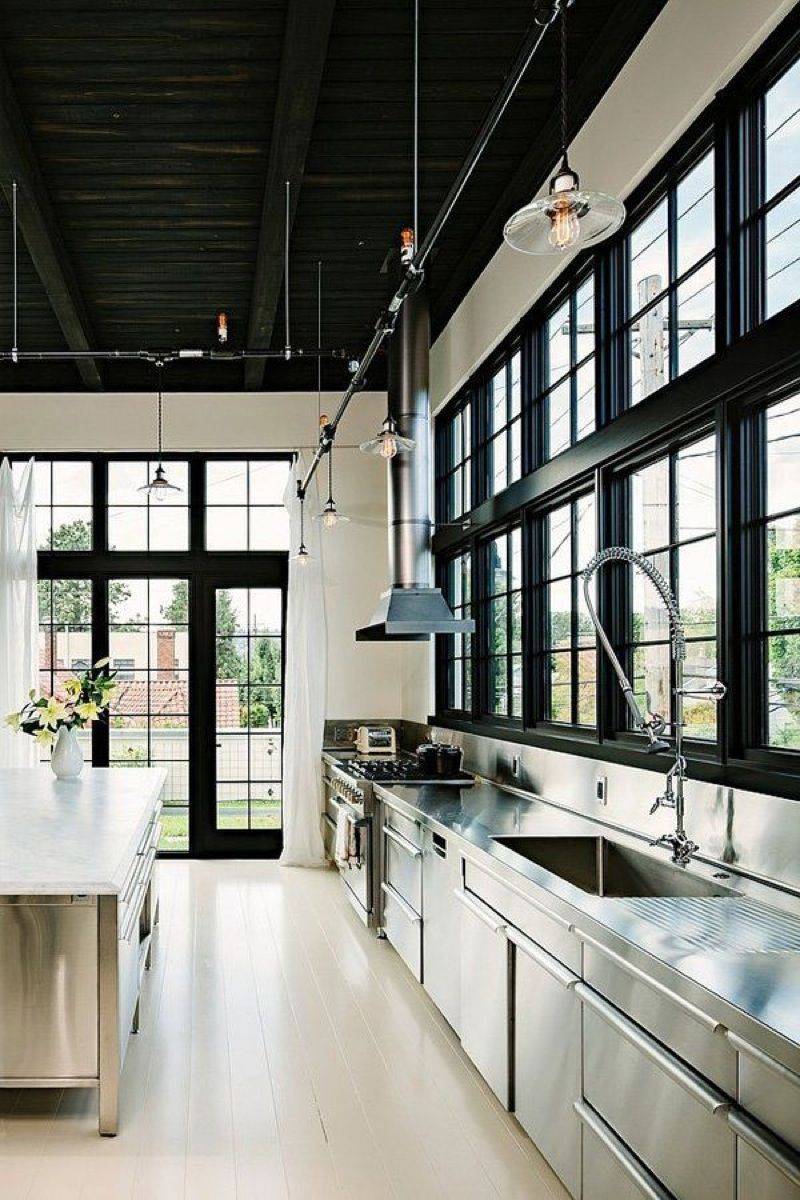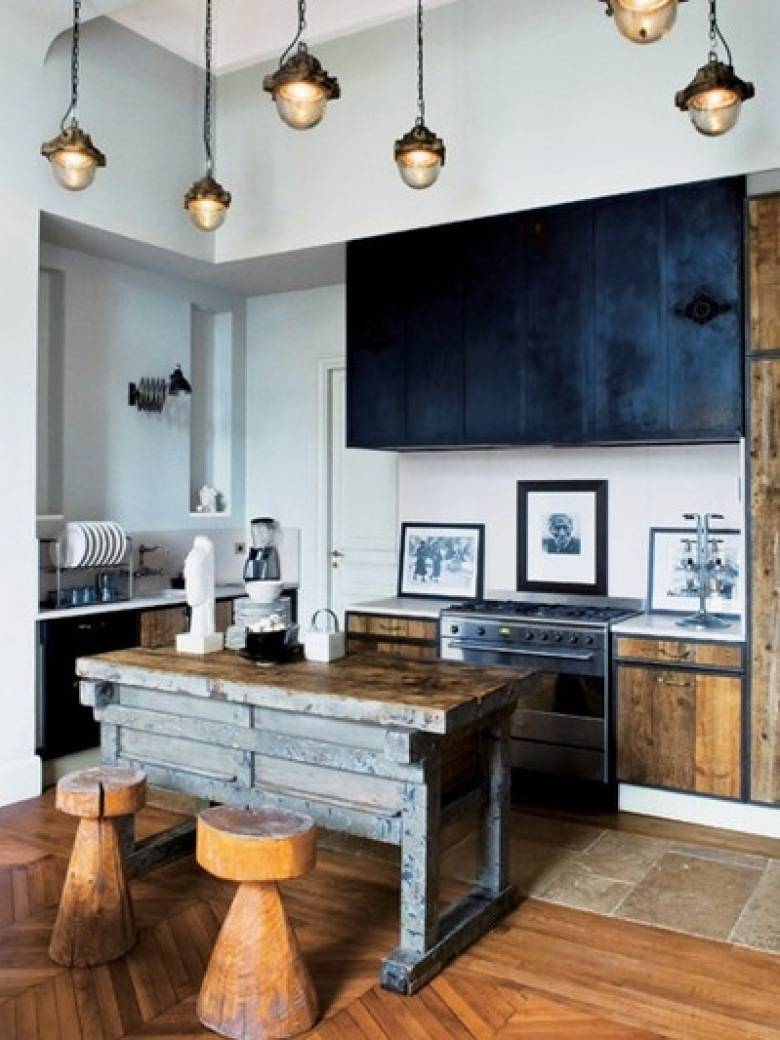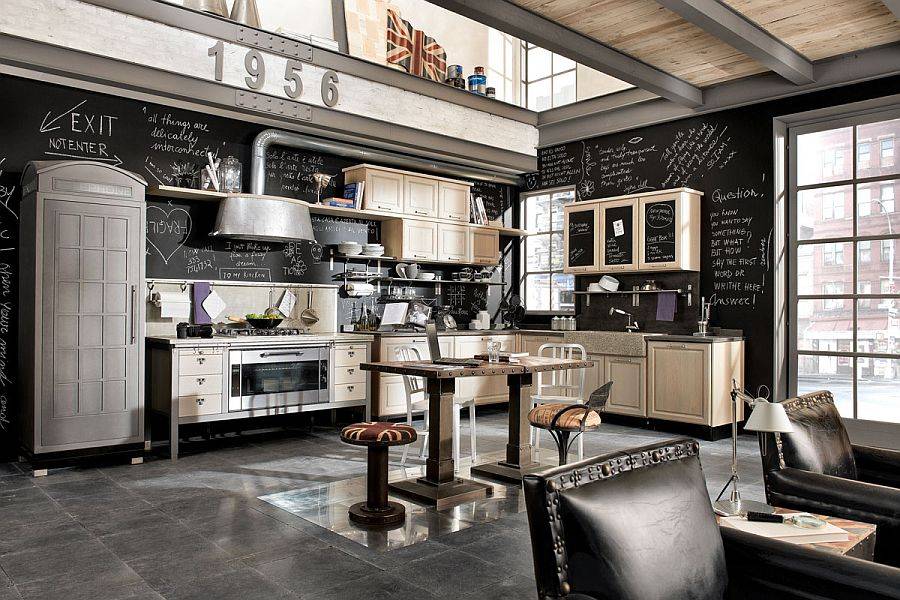 Modern style
Modern style – has always been distinguished by modern trends in the improvement of the home. You will not find a classic white kitchen here, though it's an undisputed classic, but feels a little bit dull in 2019. Pay attention to the colors used – halftones and rich colors are again in the trend.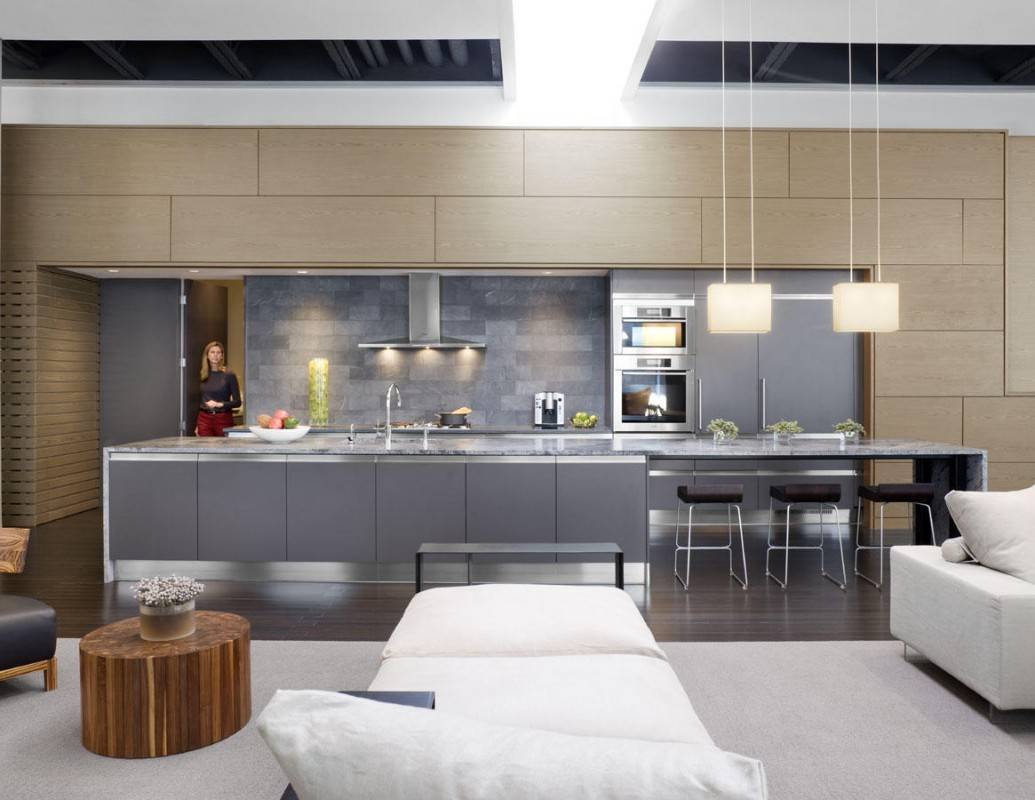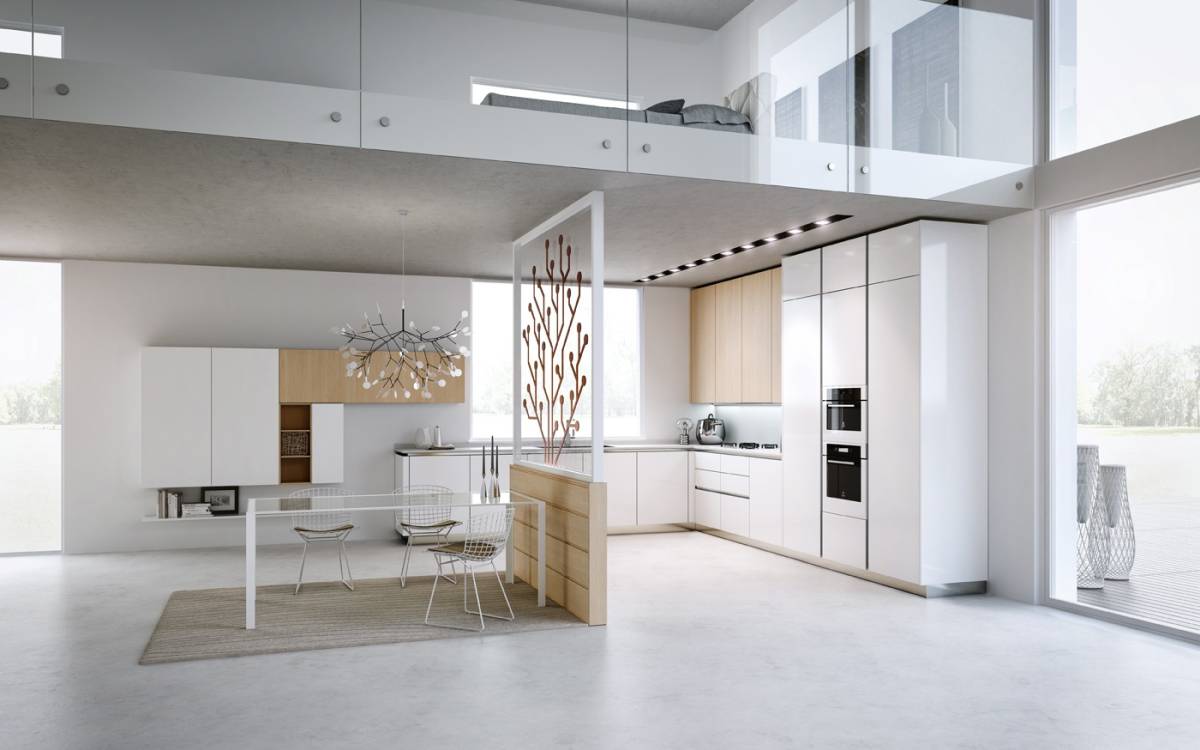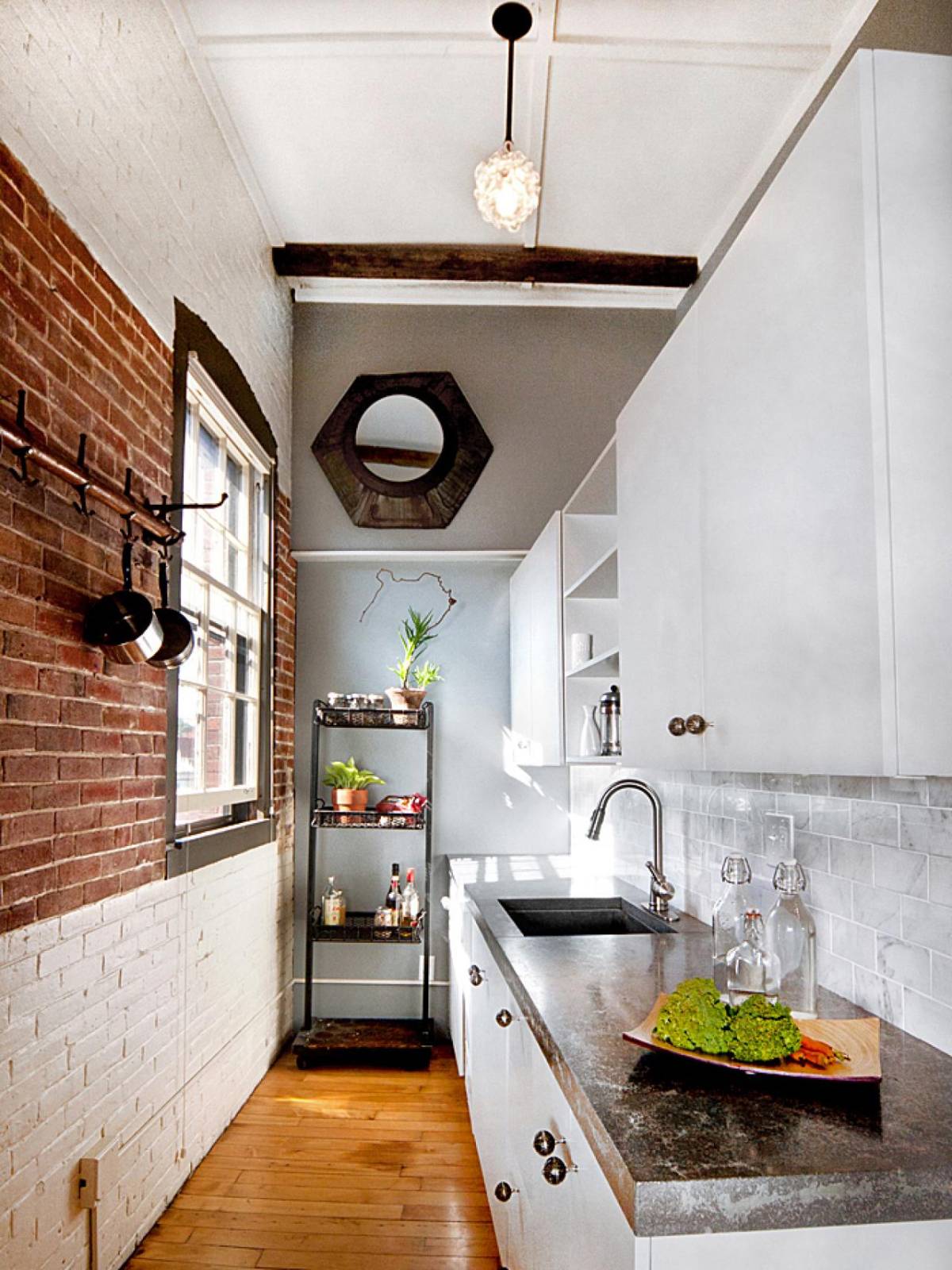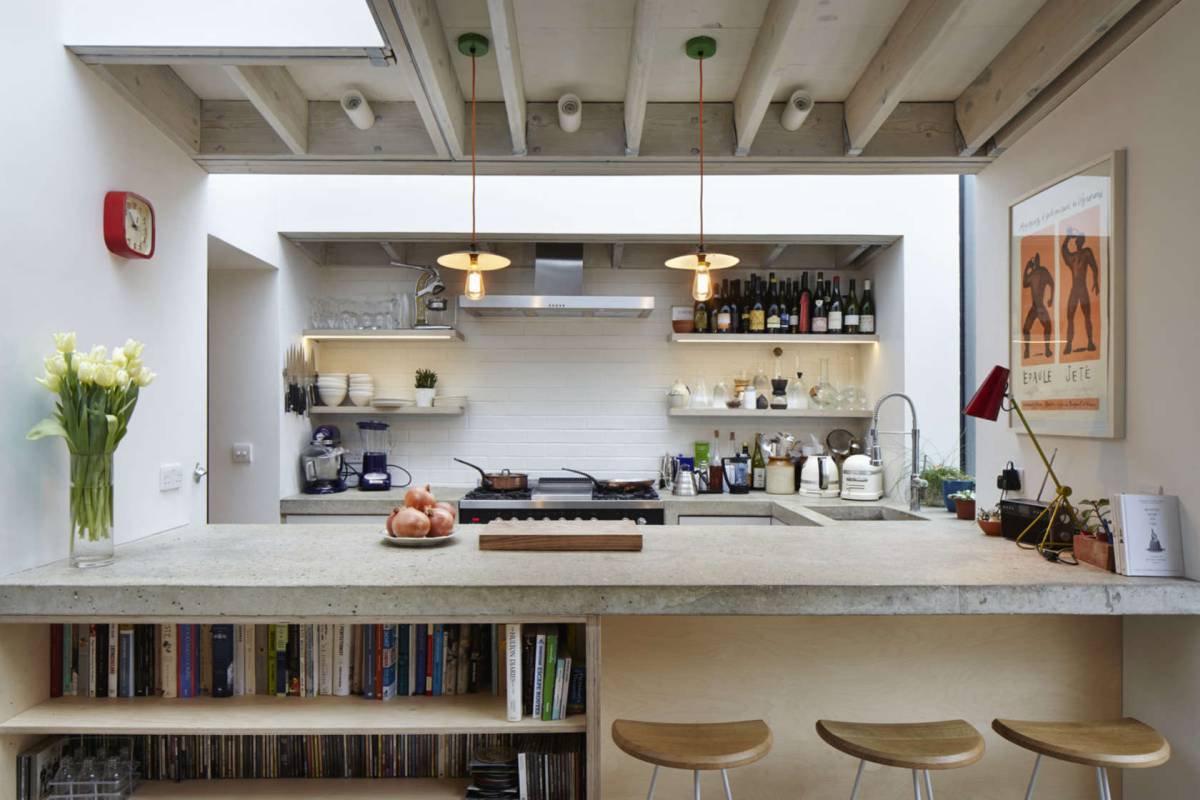 Urban style
Urban style speaks for itself – maximum convenience. It's easy to achieve, always looks great and is functional, that is especially effective in a kitchen. It's also a versatile concept that can be tailored to suit individual personal tastes.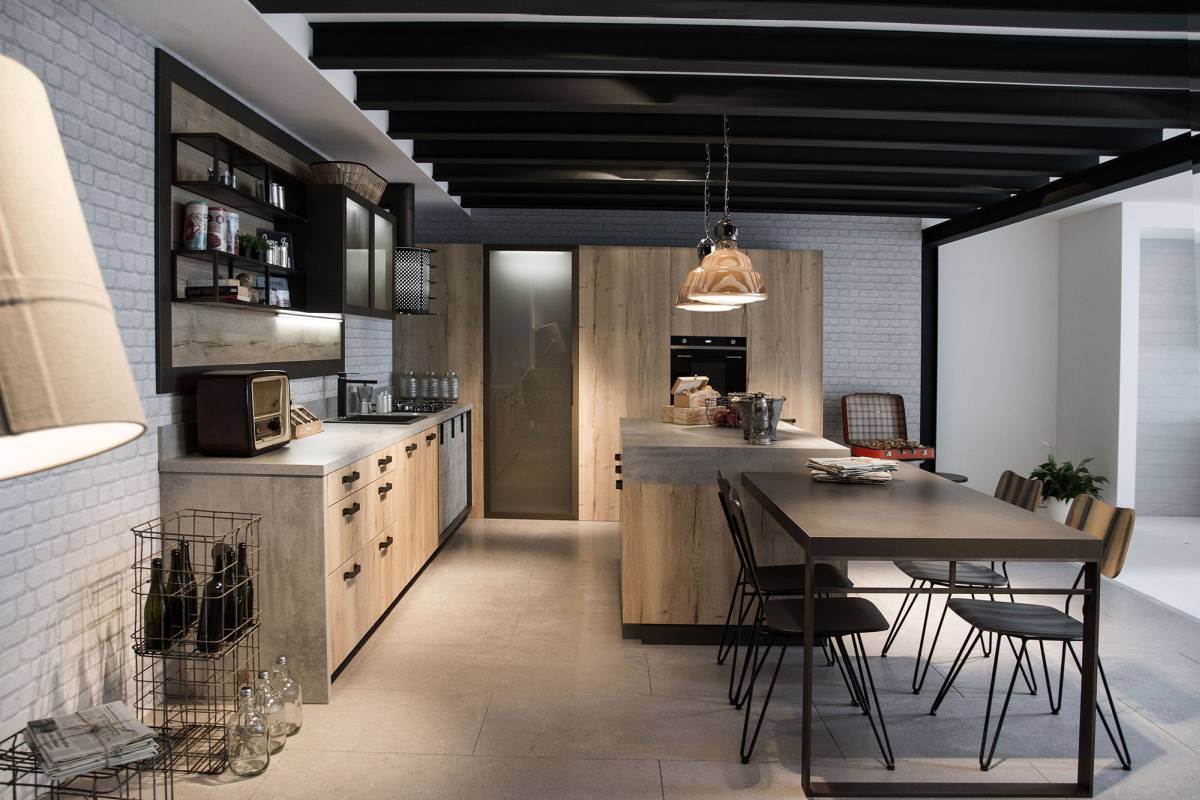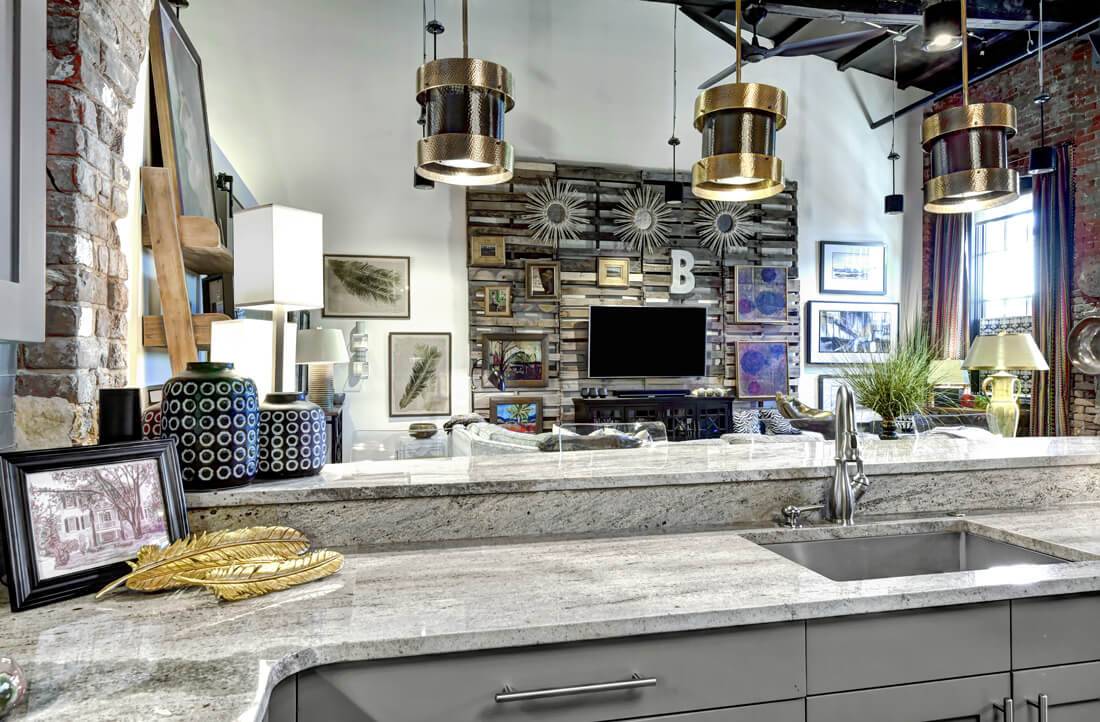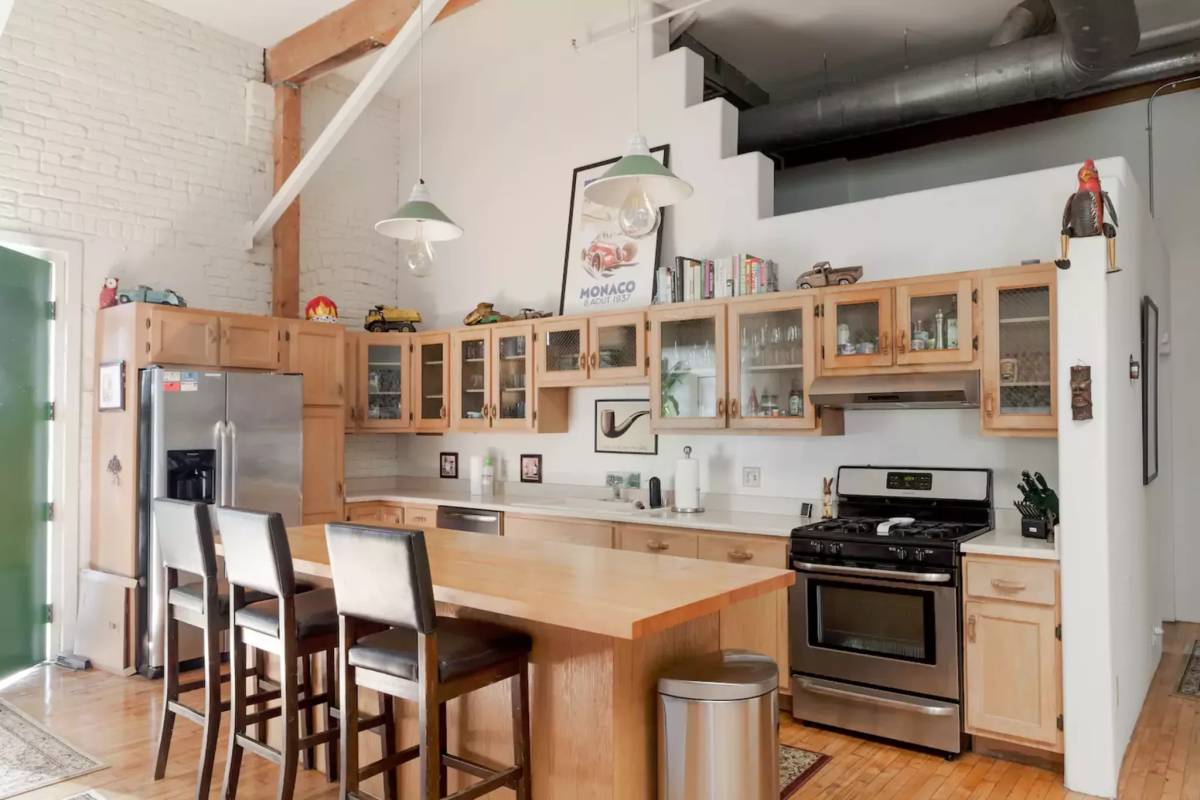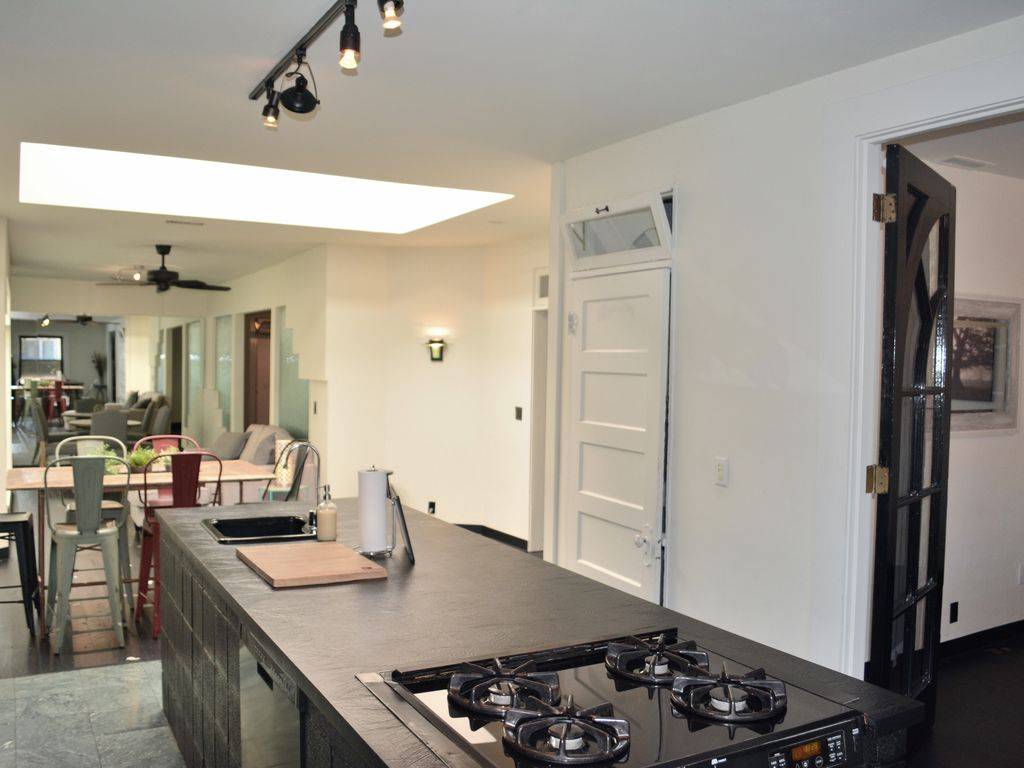 Rustic style
Rustic style is first of all the comfort and warmth of the tree. Visit the flea market or conjure over some old things, which, it would seem, have already been in no need, old stools, shelves, and cabinets. Any of this would be a wonderful recipe for decor in such a kitchen.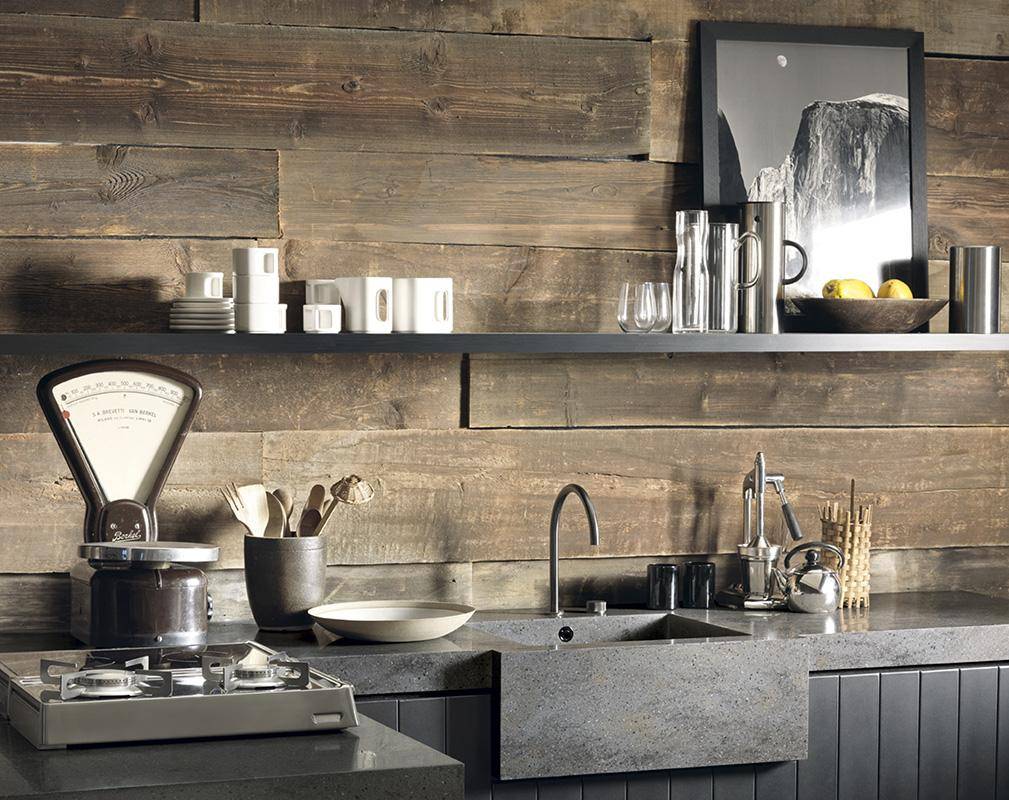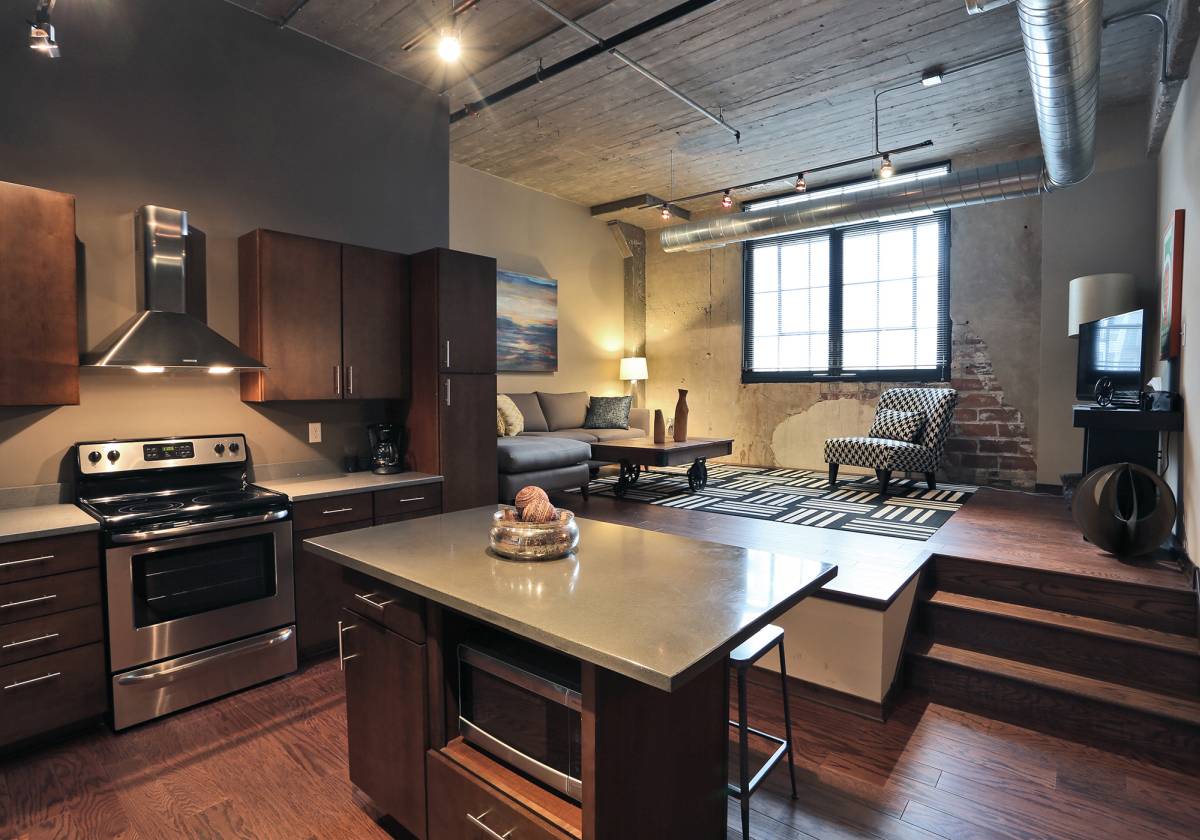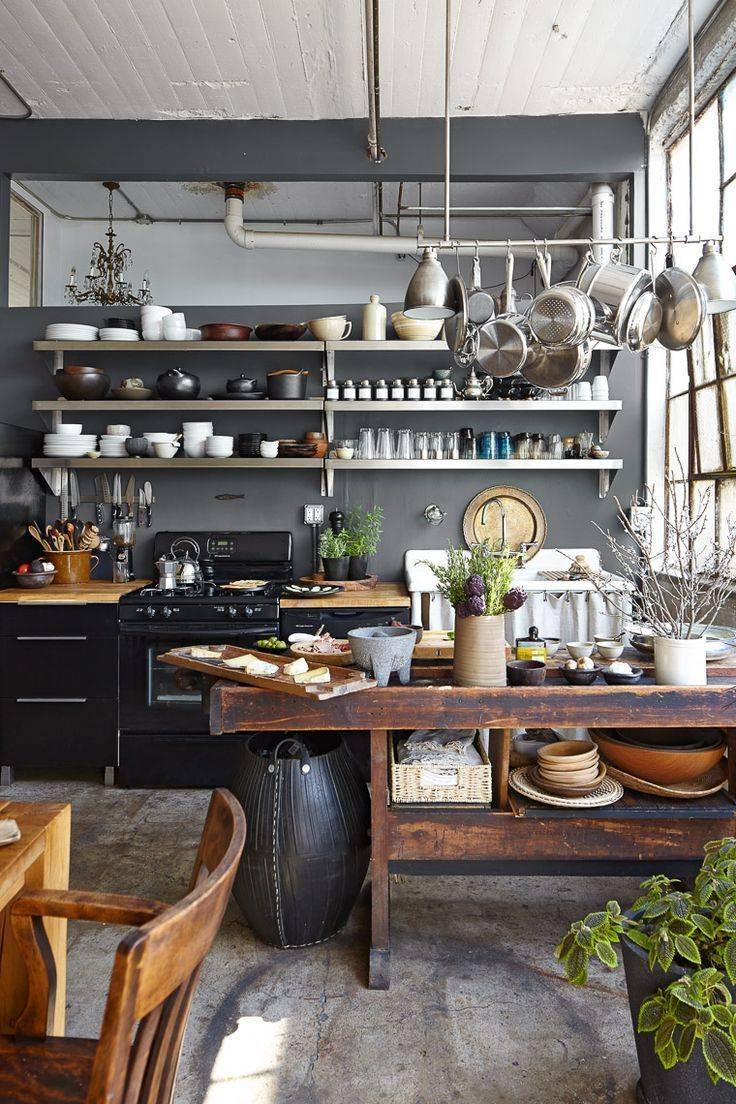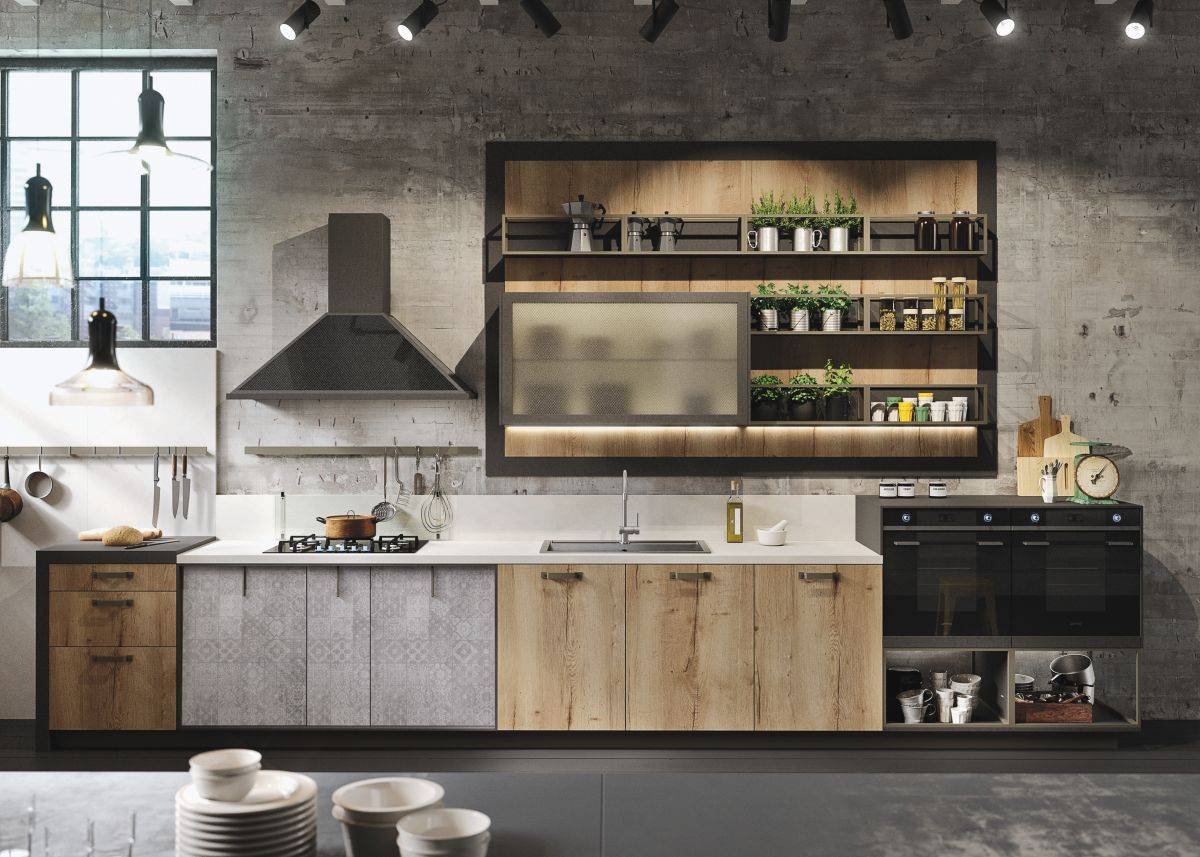 Ideas for loft kitchen design and decor
Raw bricks, cement floors – those are the things which stand for modern loft design. Anyway while planning your kitchen practicality takes the first place.
Loft kitchen decor
Of course, decor adds individuality, but it should not be synonymous with the word uselessness. If it also helps you in the kitchen – that is definitely the best bid!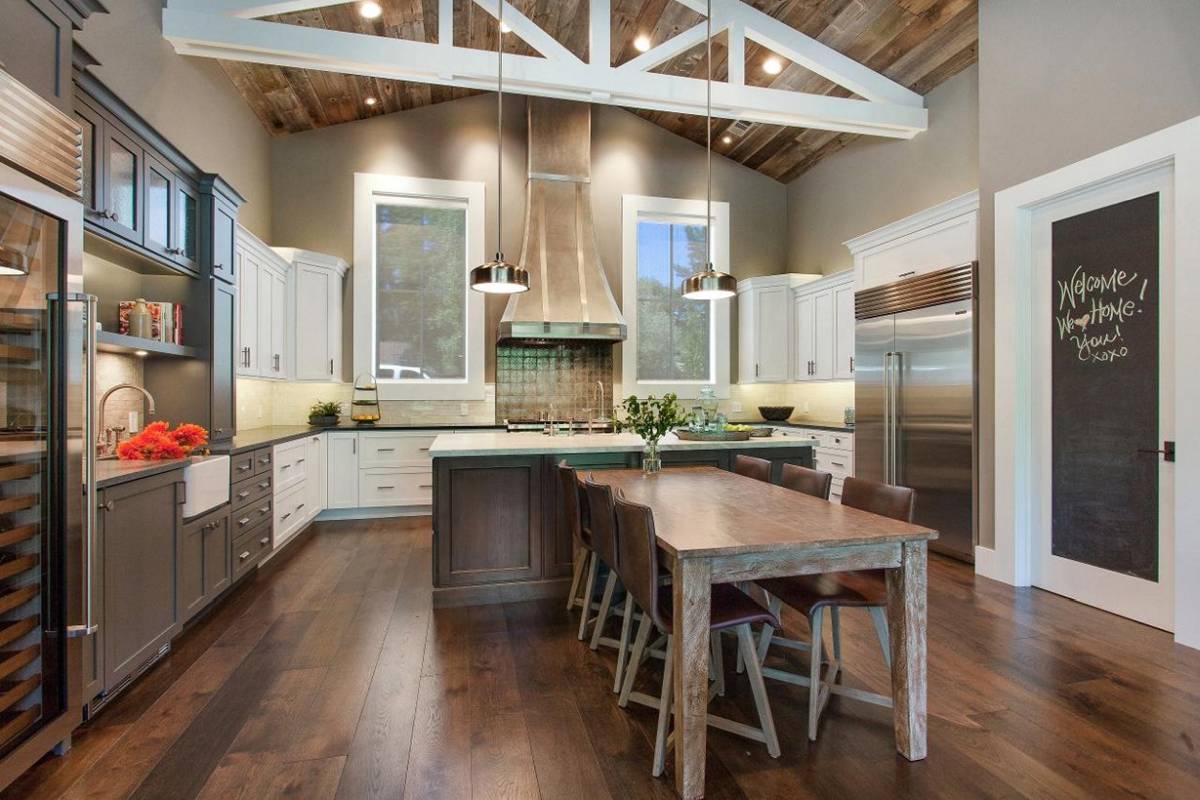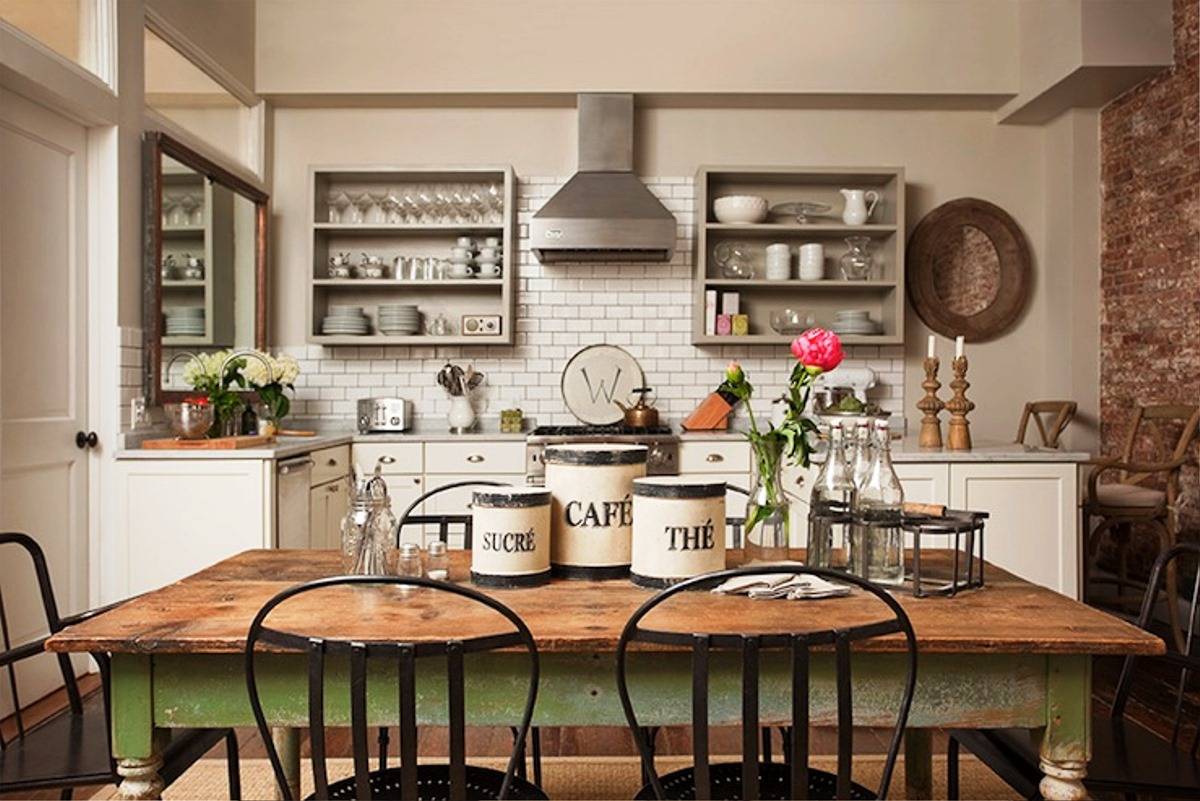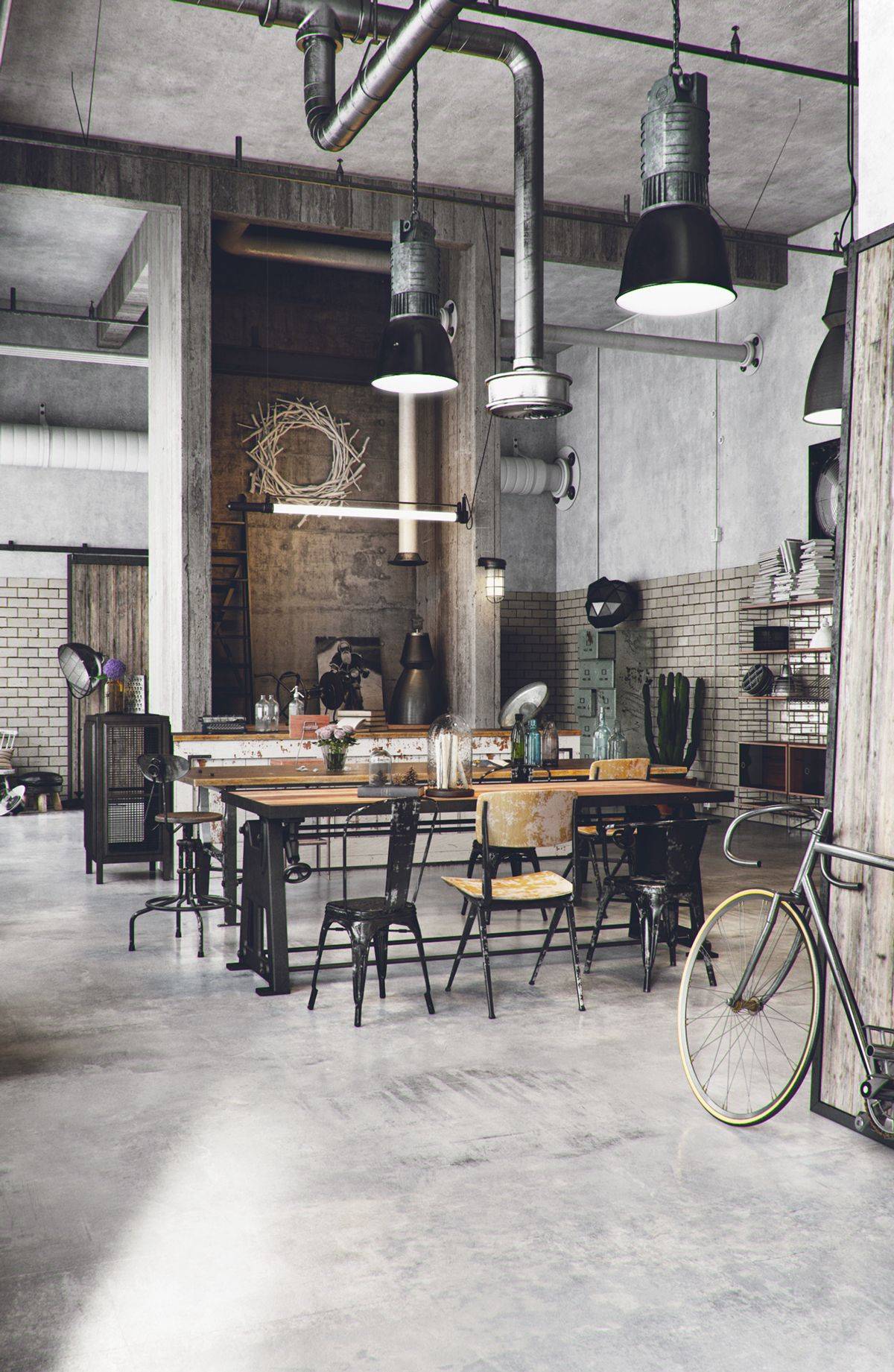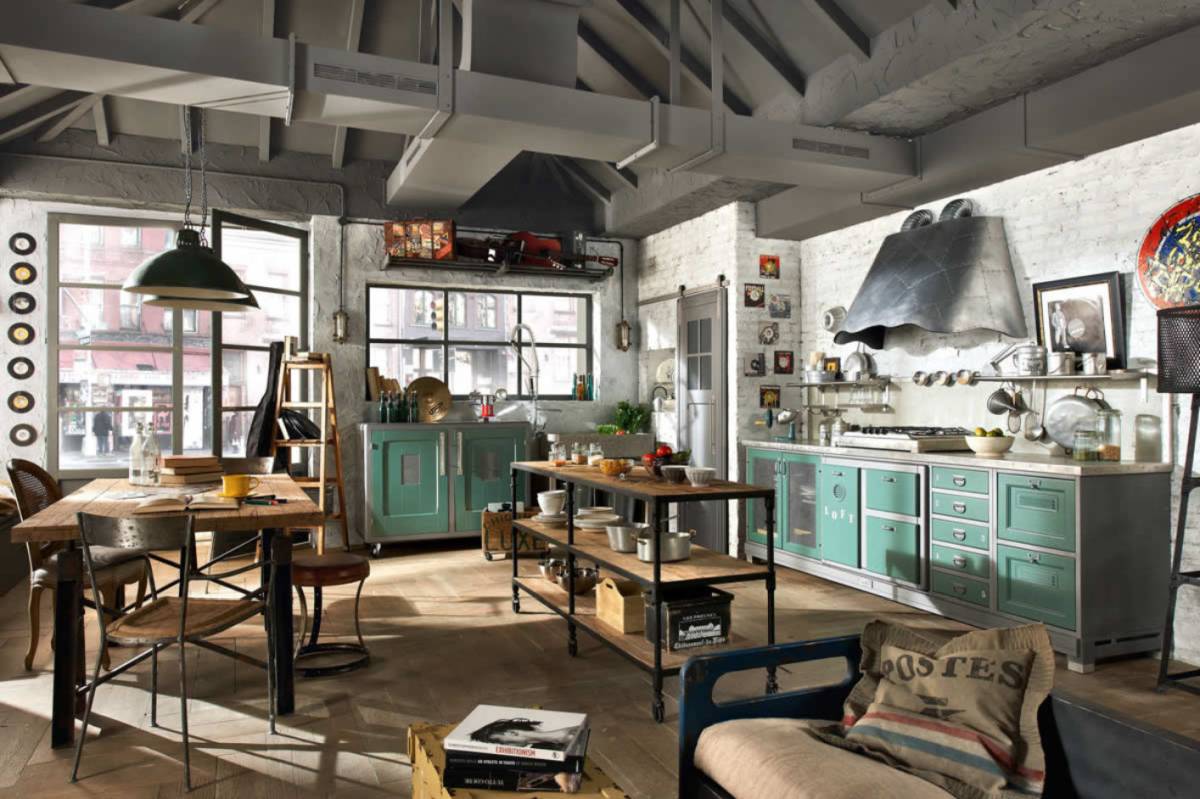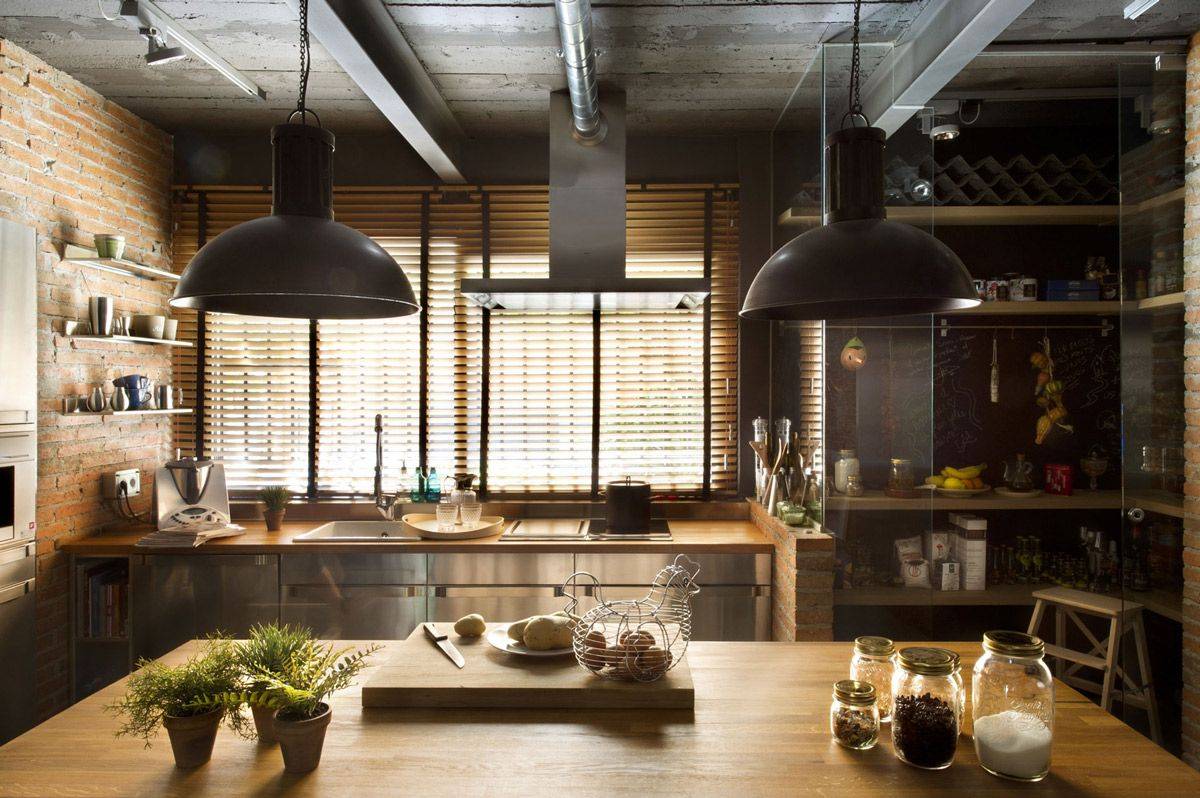 Loft kitchen islands
Loft kitchen islands are not only a convenience but also the opportunity to organize your kitchen to fit your needs. Here are the options of the industrial kitchen island carts from the best designers in the world.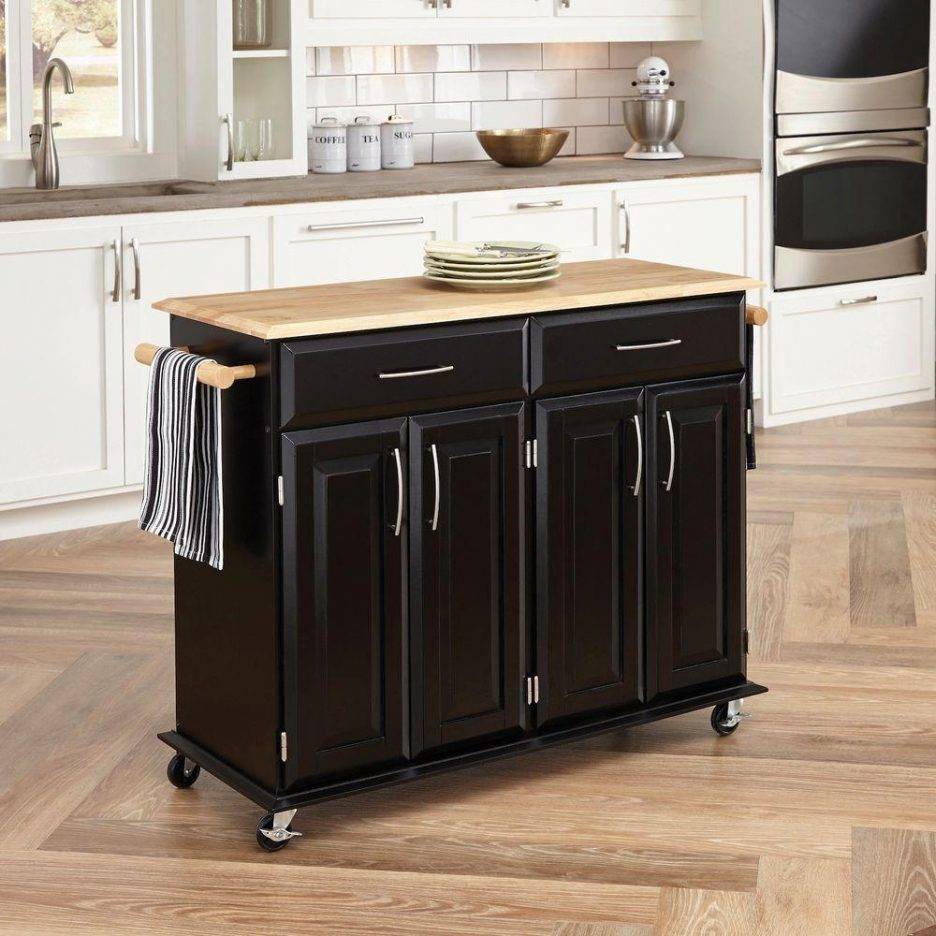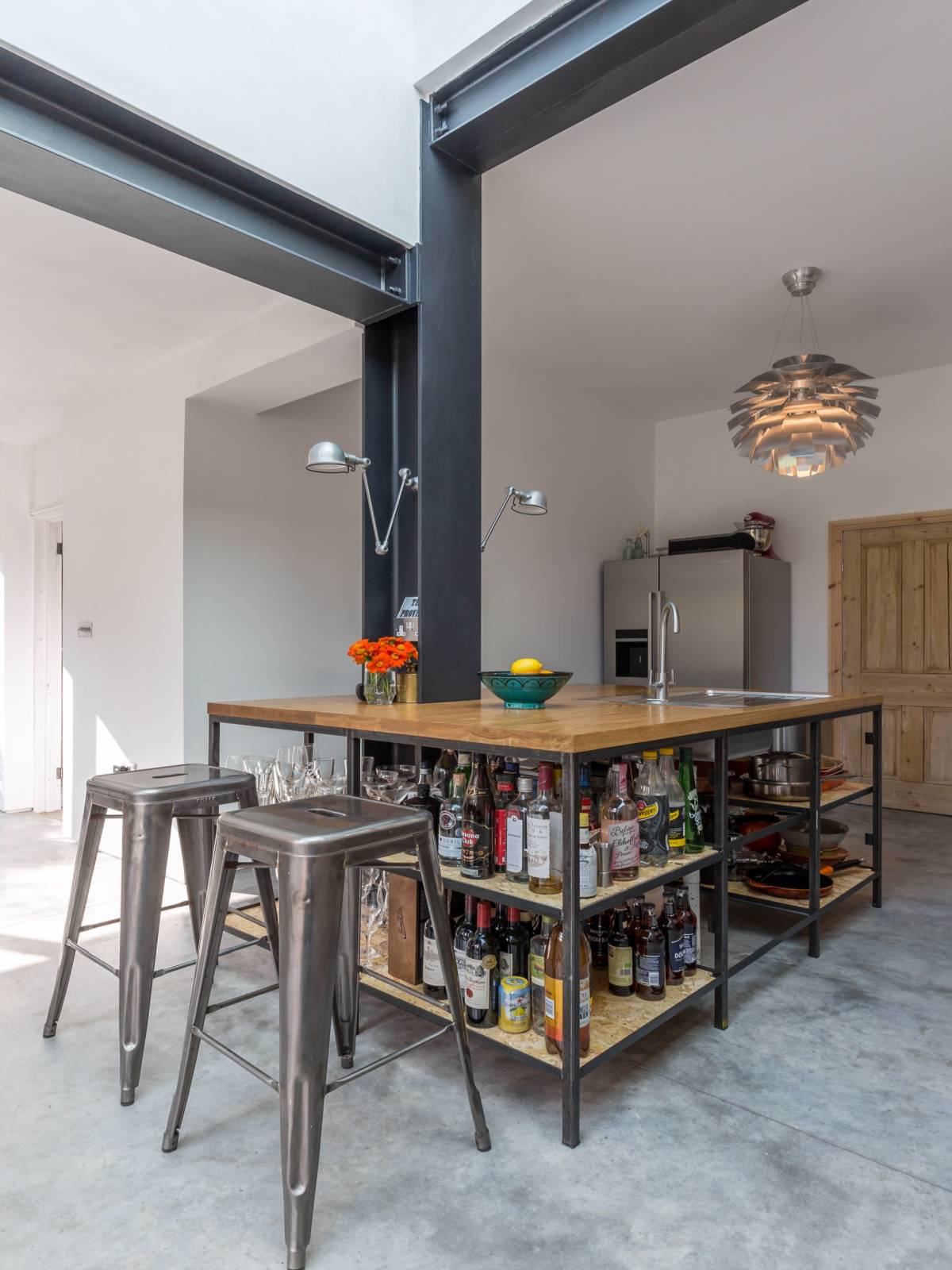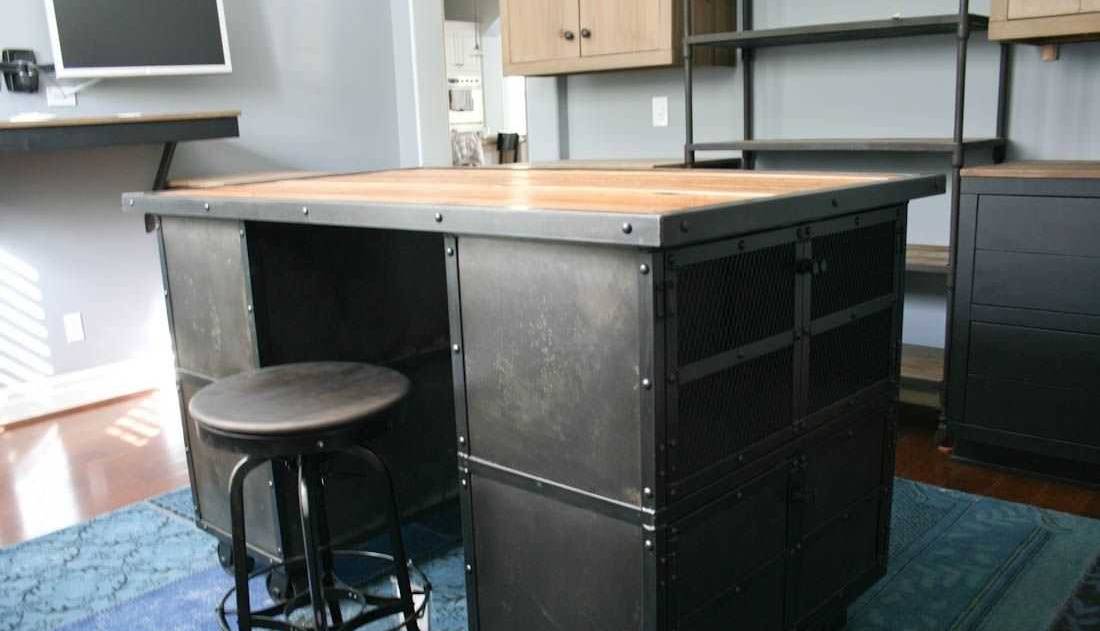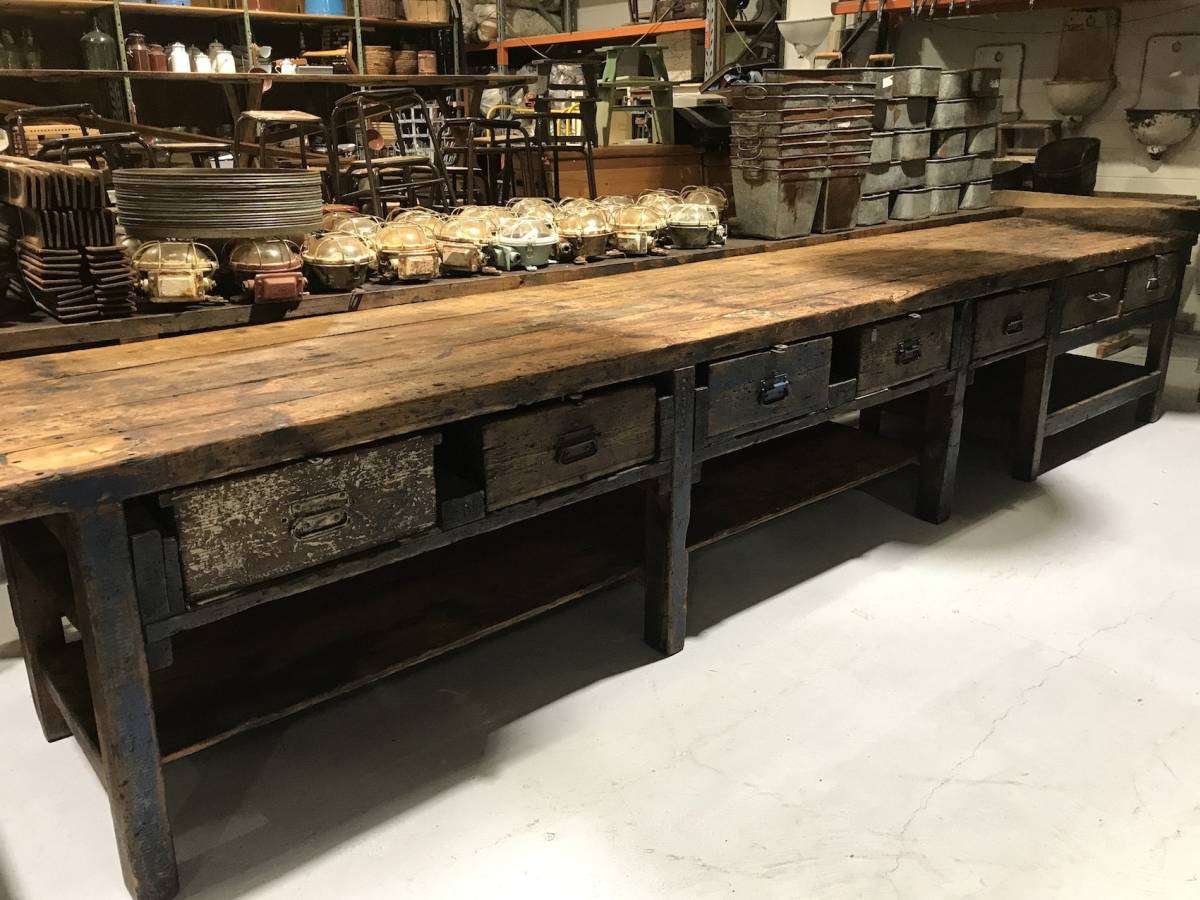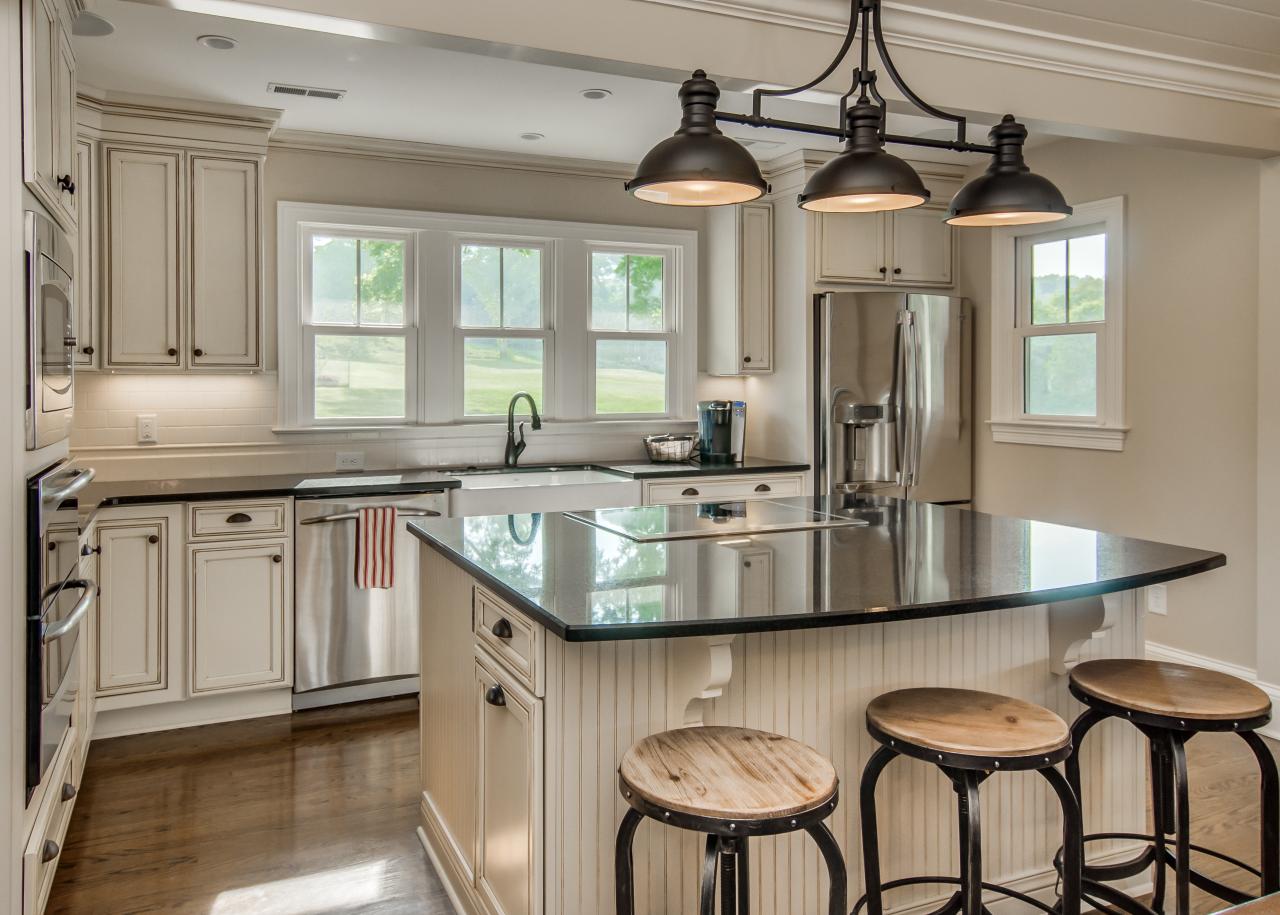 Shelving & storage
One of the fundamental moments in the kitchen is the availability of the different stuff you may need. Seek and cook should sound like use and cook, so to say. Satisfied households as a result of the proper and convenient organization of the kitchen. Moreover, if it is in the loft style, it will be simply perfect.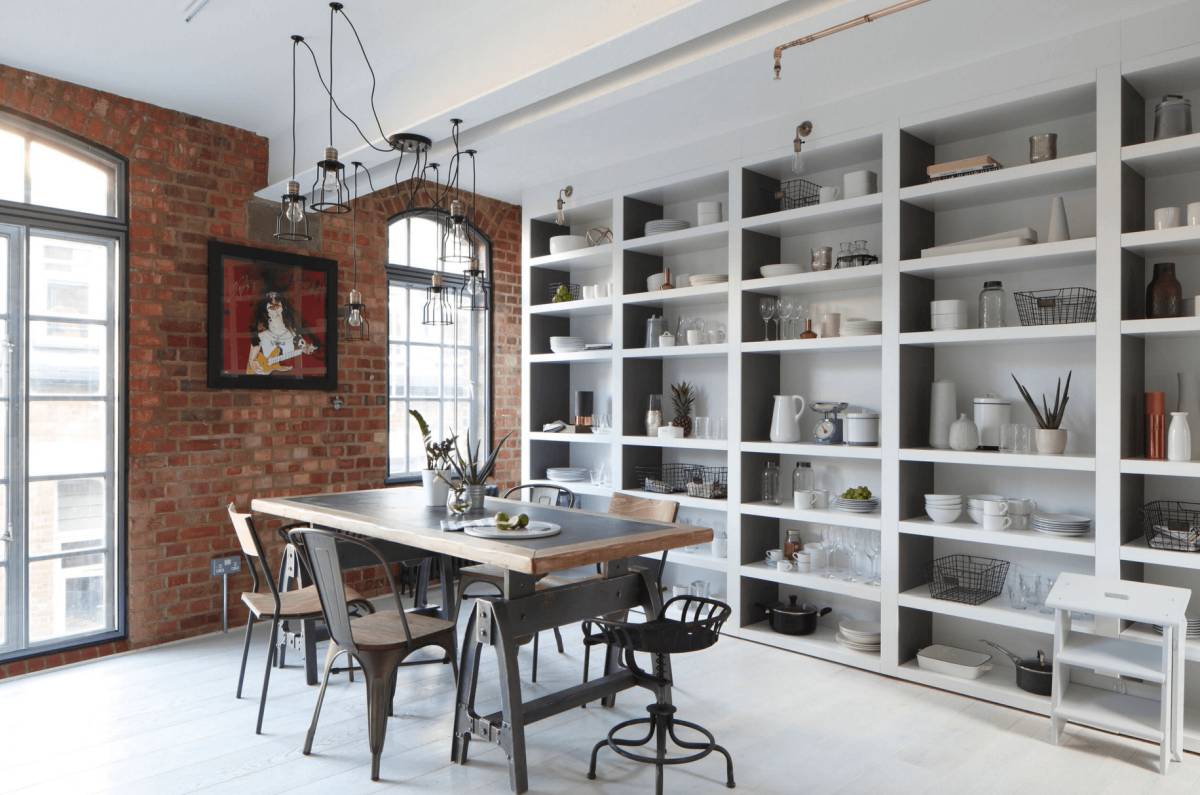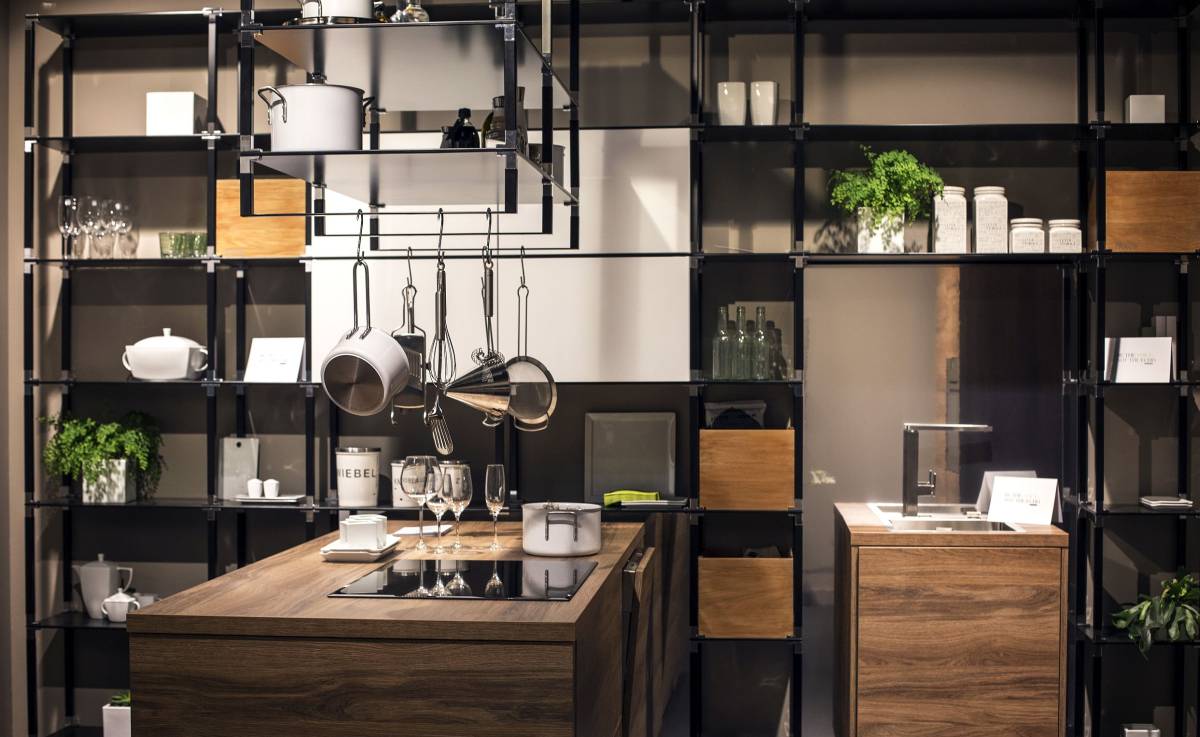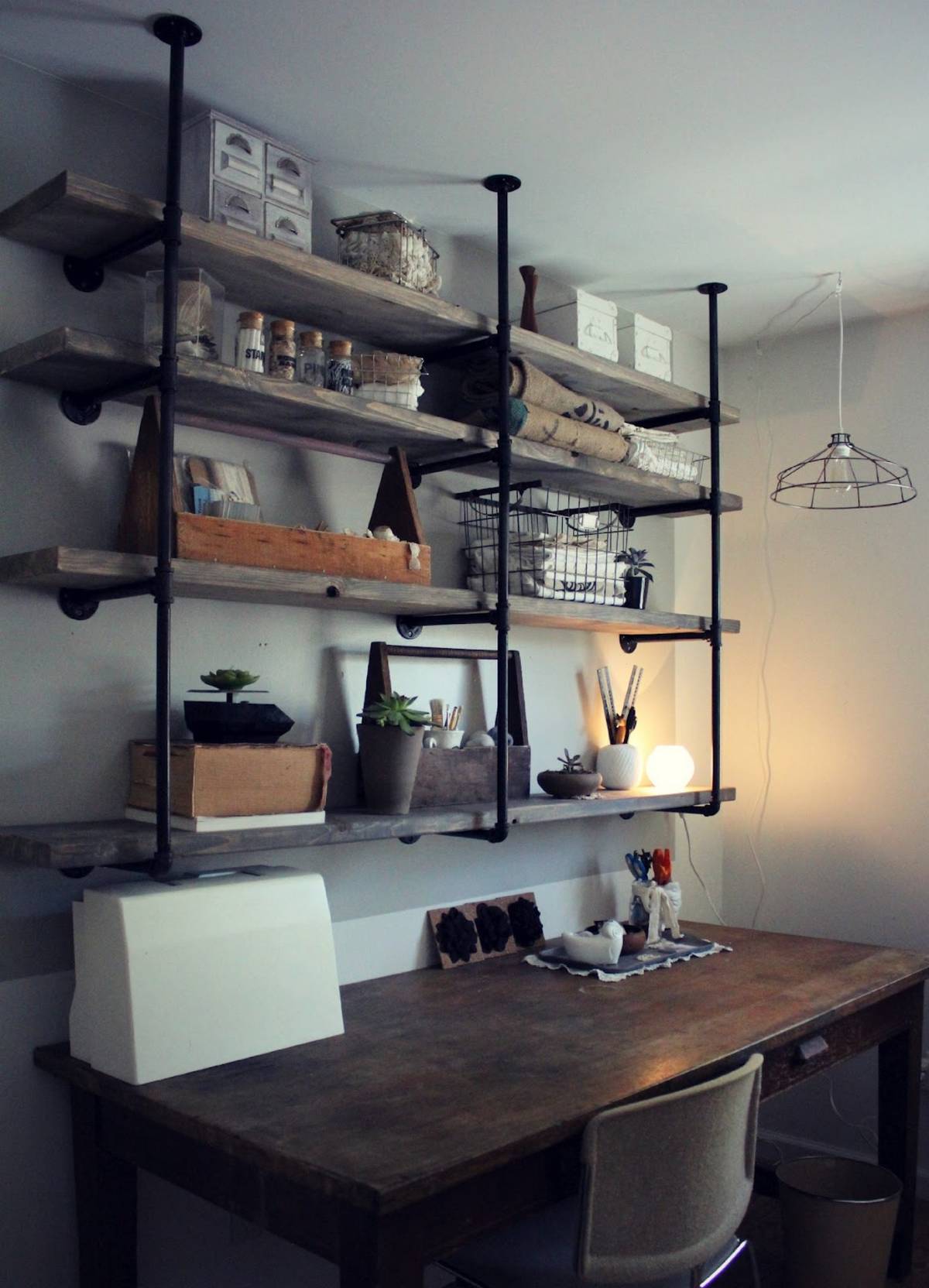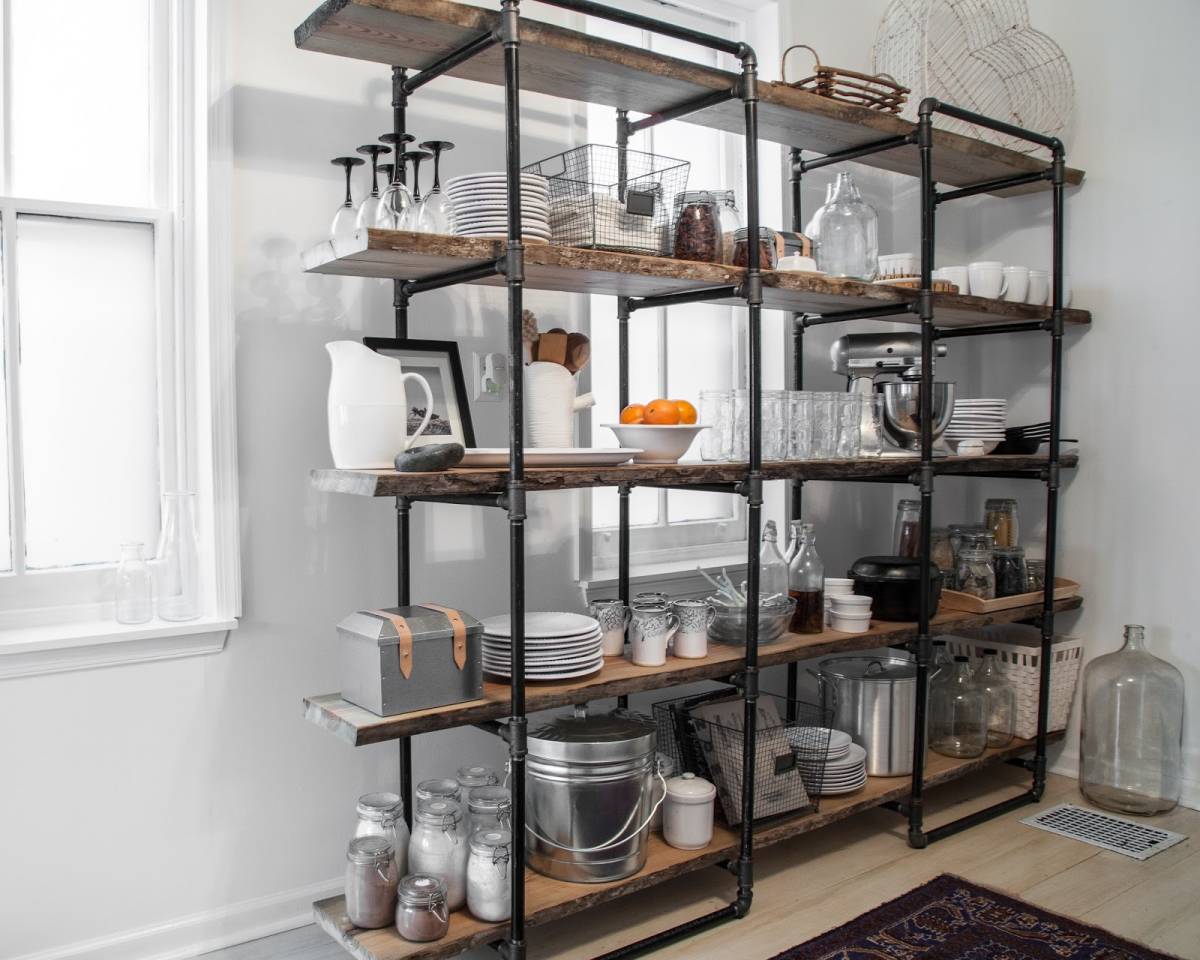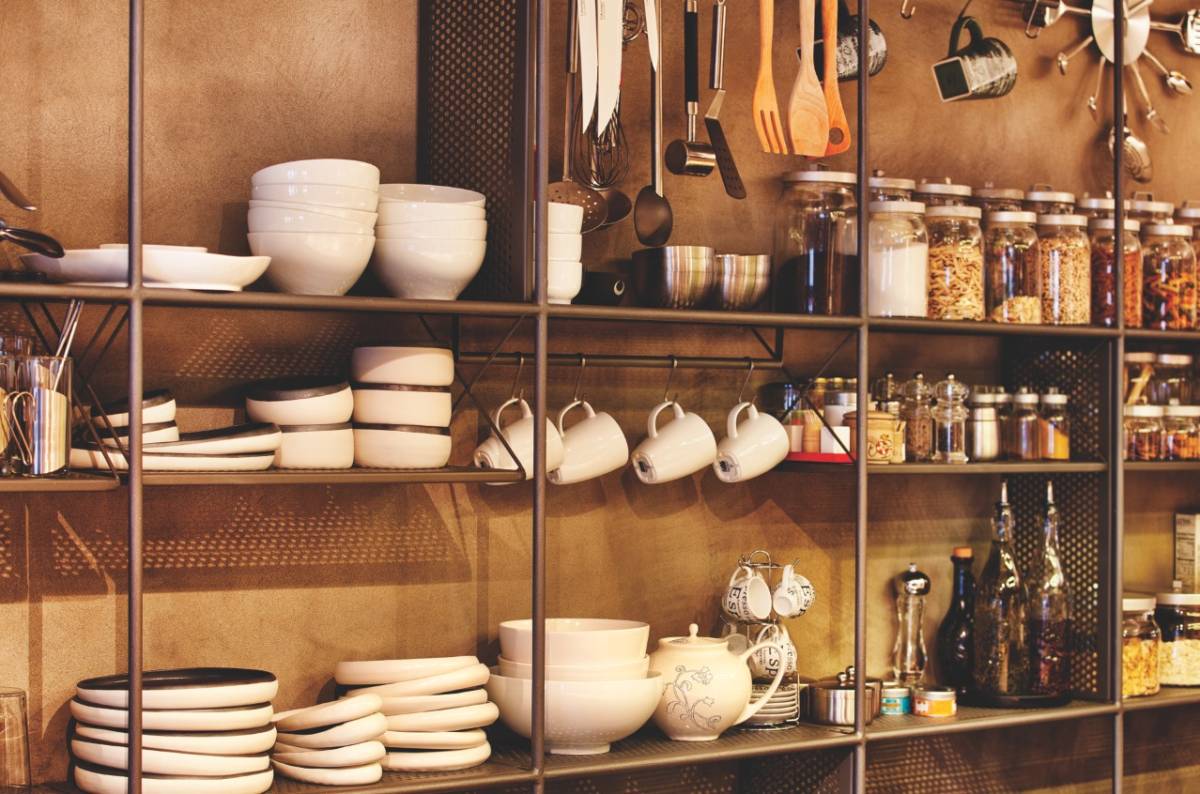 Loft kitchen lighting
Lighting plays an important role regardless of style. Of course, style implies a certain appearance, but the primary task, of course, is convenience and comfort. And here come some decisions you may find useful.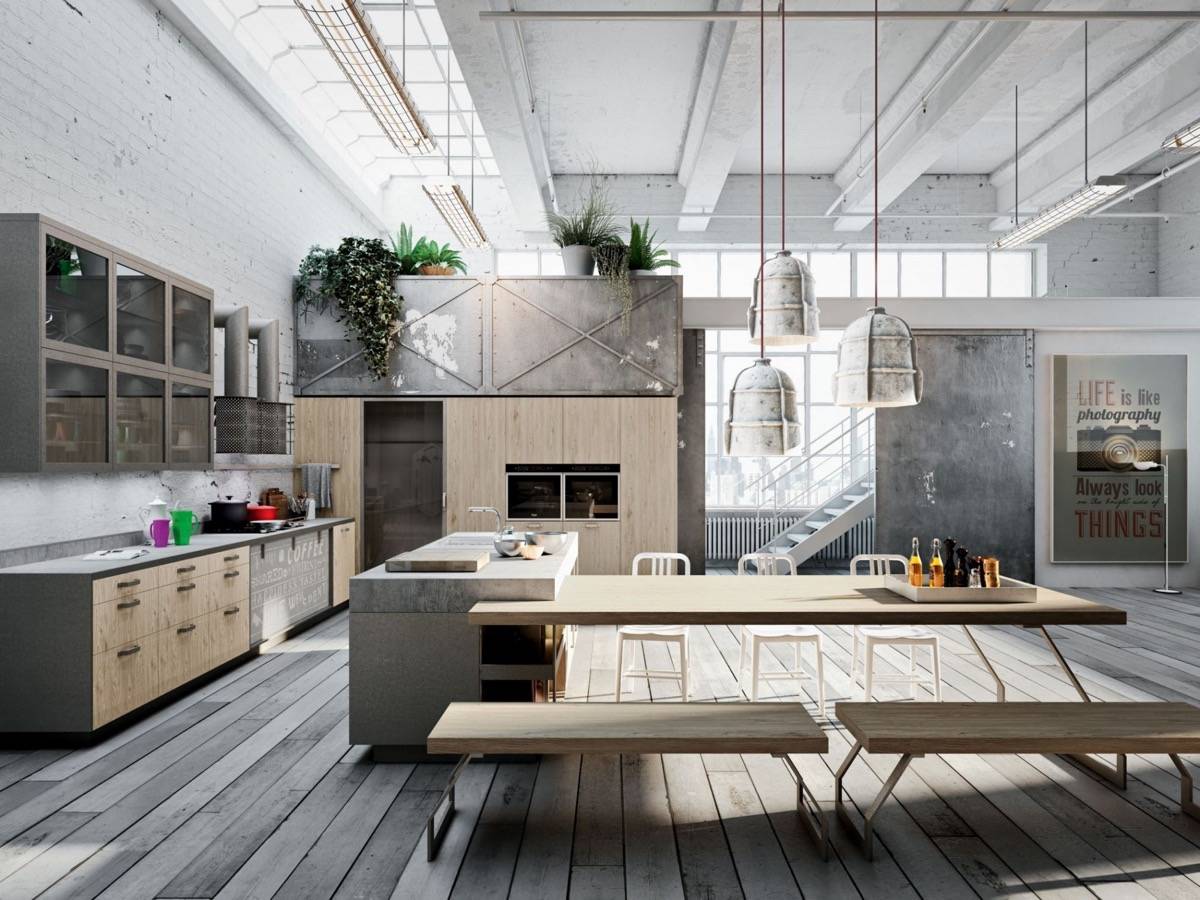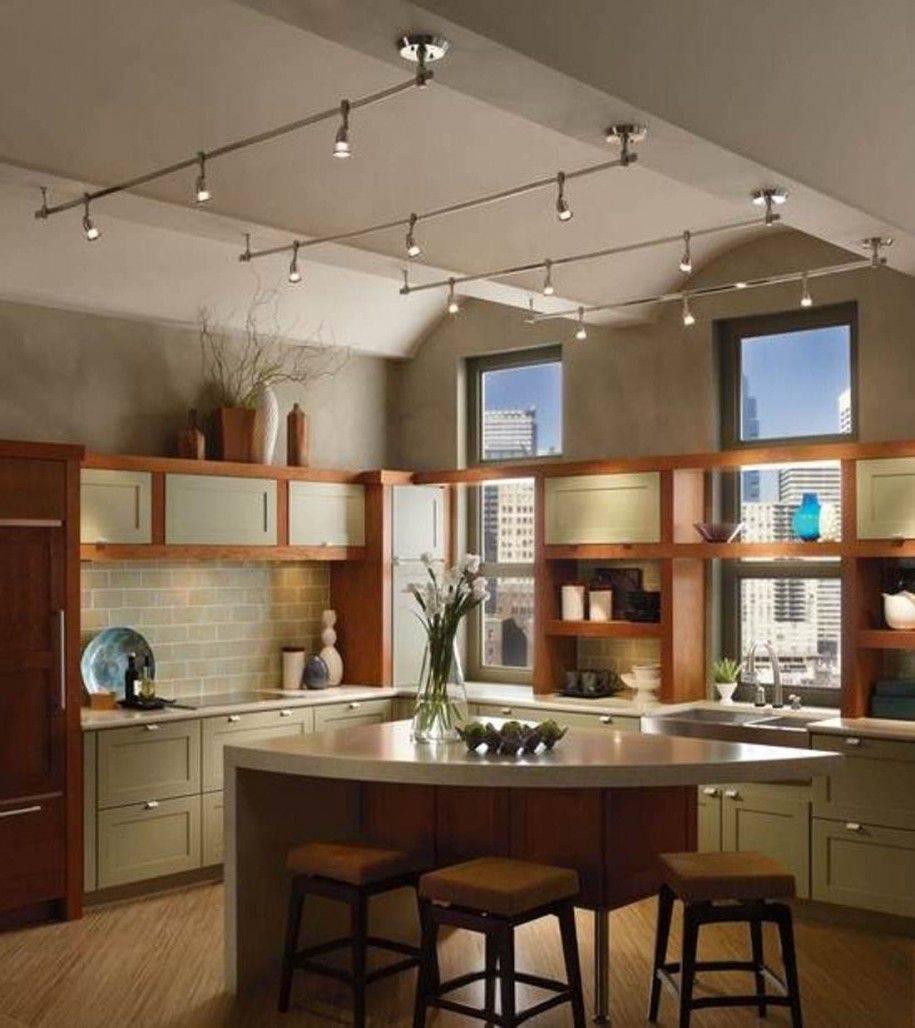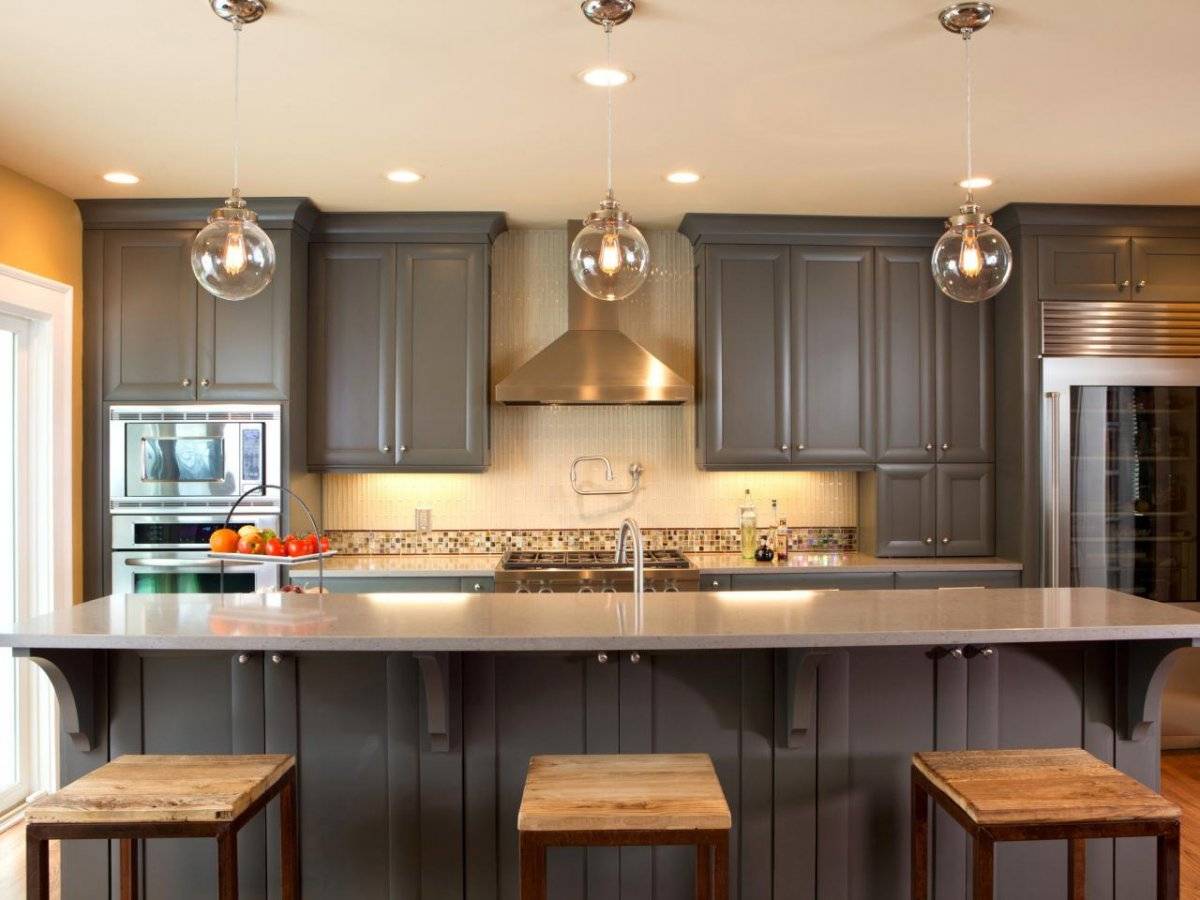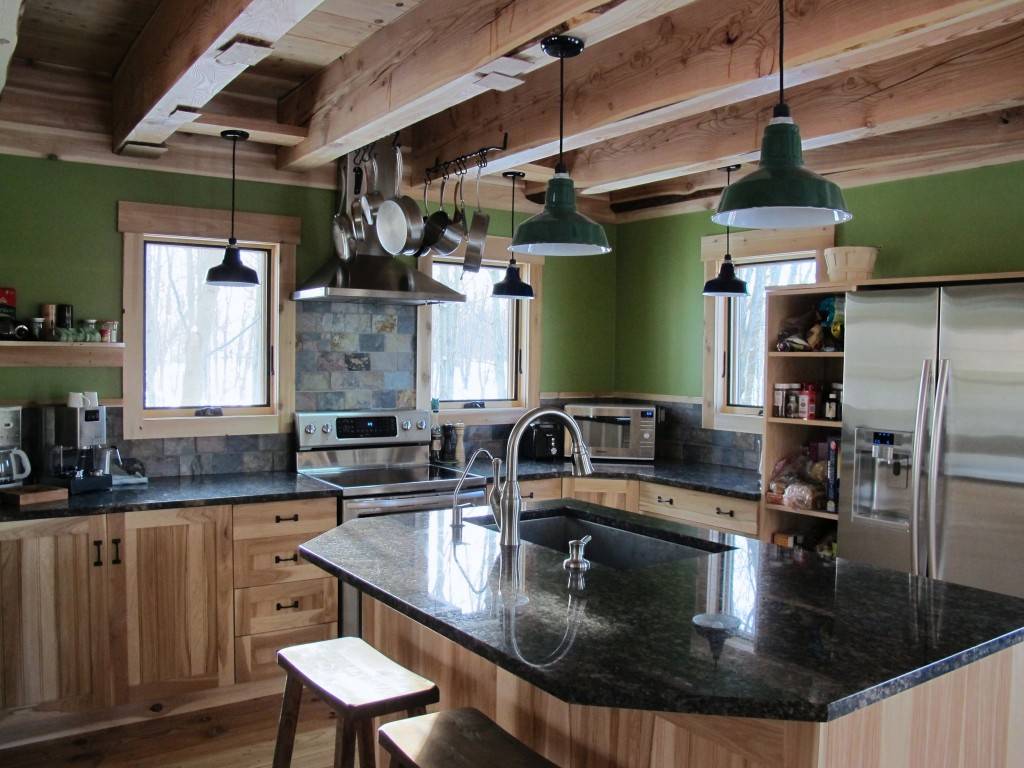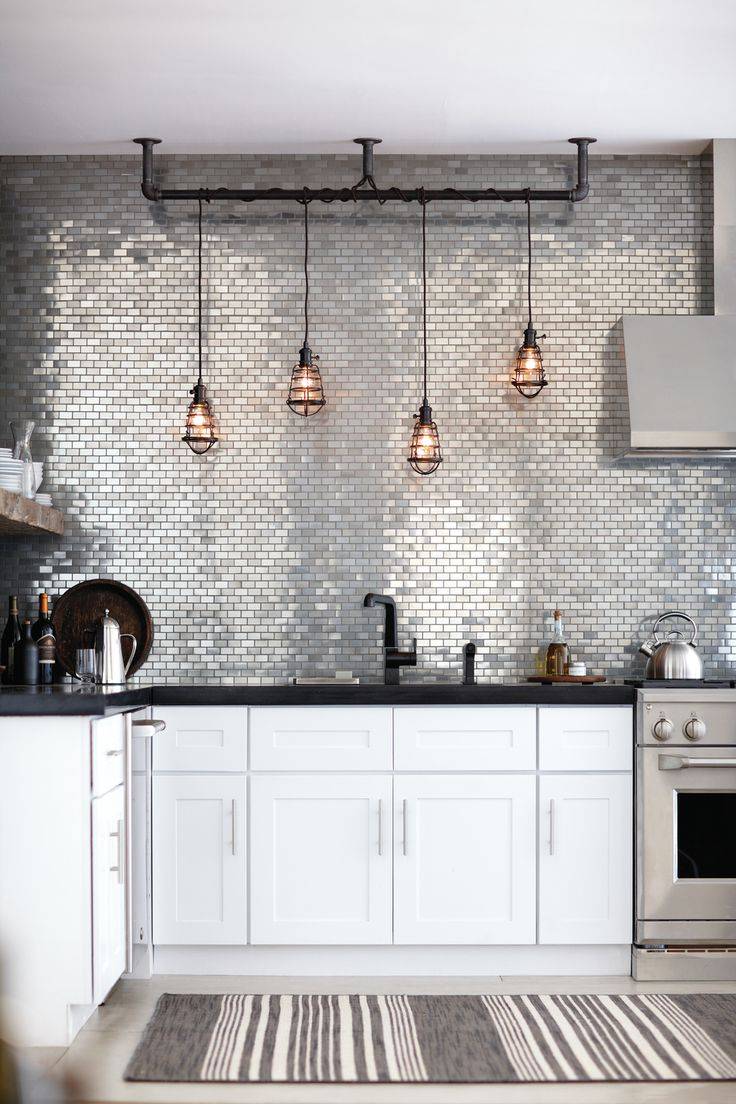 Loft kitchen cabinets
Don't be afraid to experiment when designing your kitchen cabinets. You may try to warm up your kitchen by adding some lights; play with colors. Try to match cabinets paint color to an island cart; moreover, an industrial kitchen island with cabinets and shelving would be a nice option. Also, you may consider sliding doors, and it is a good decision for small kitchens.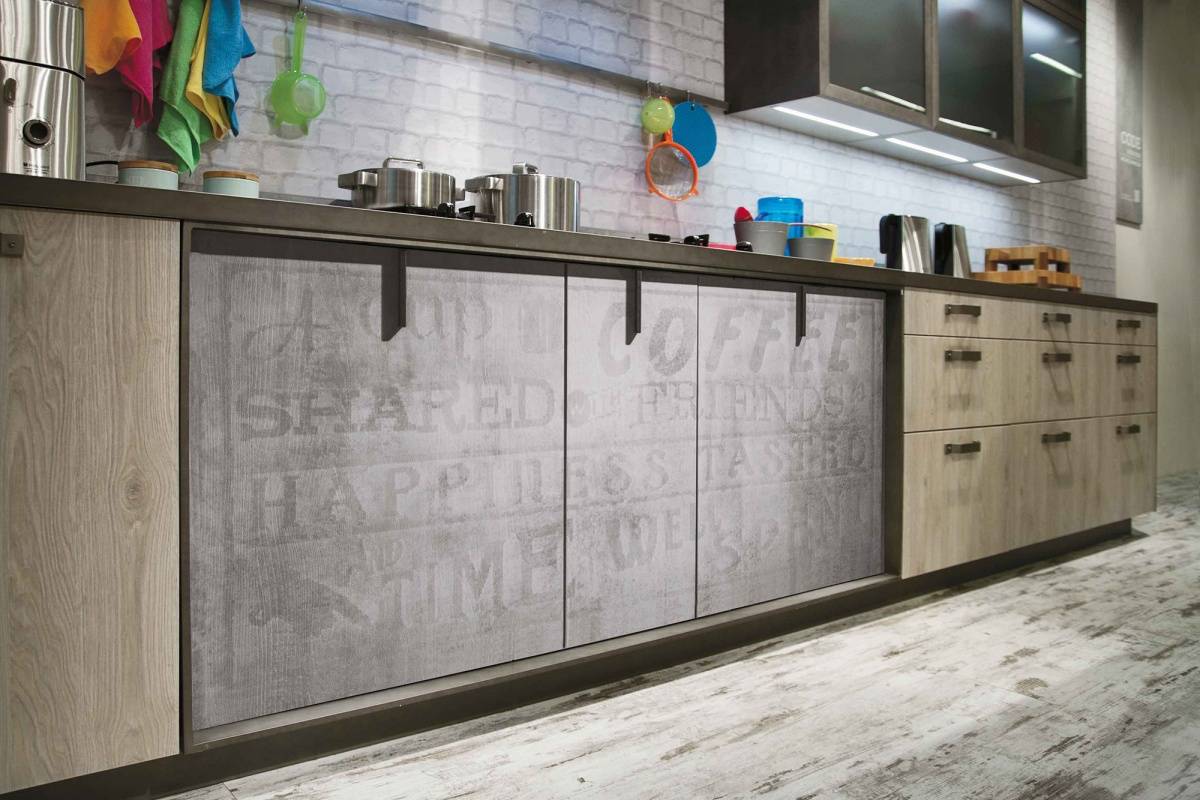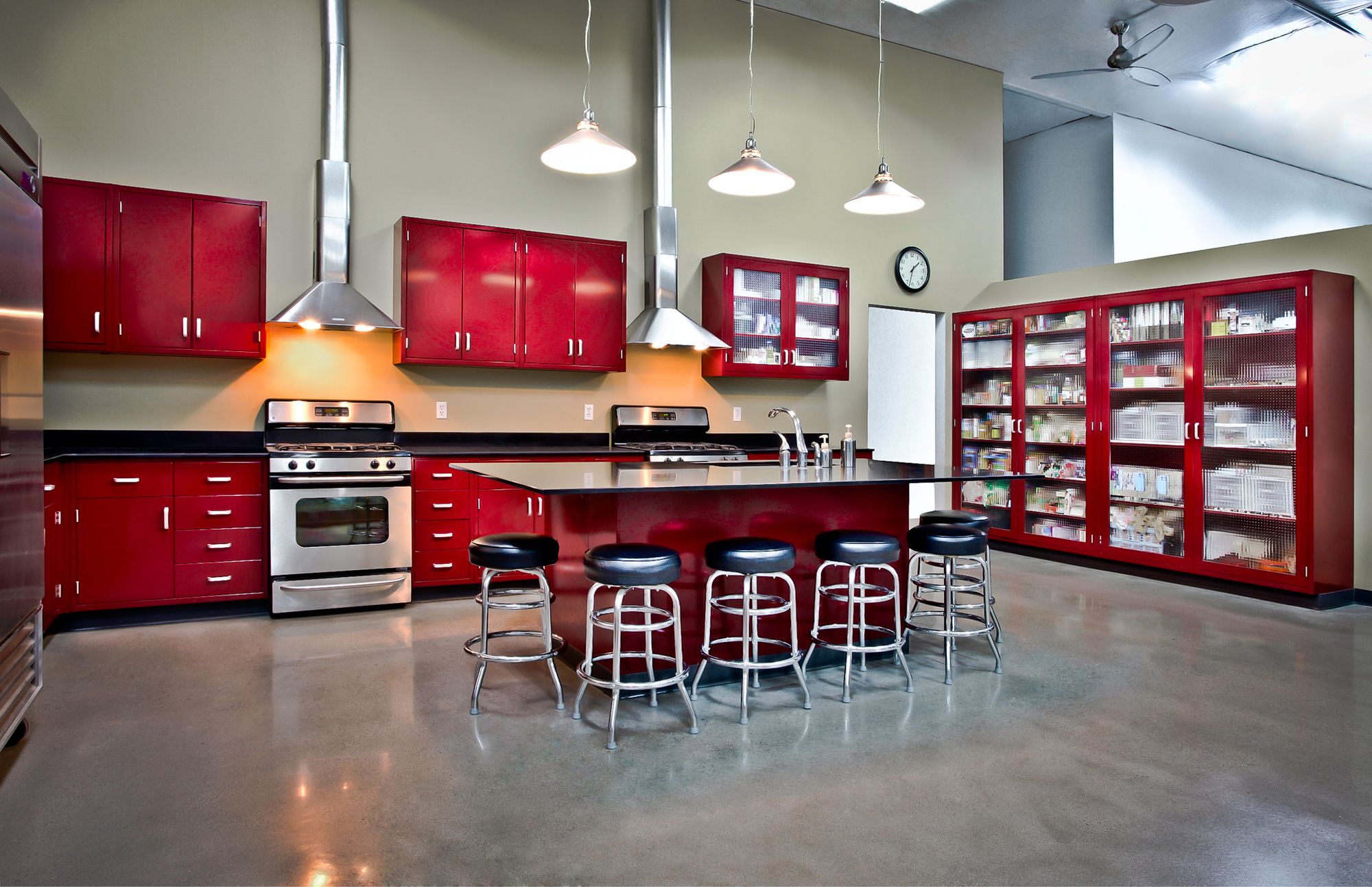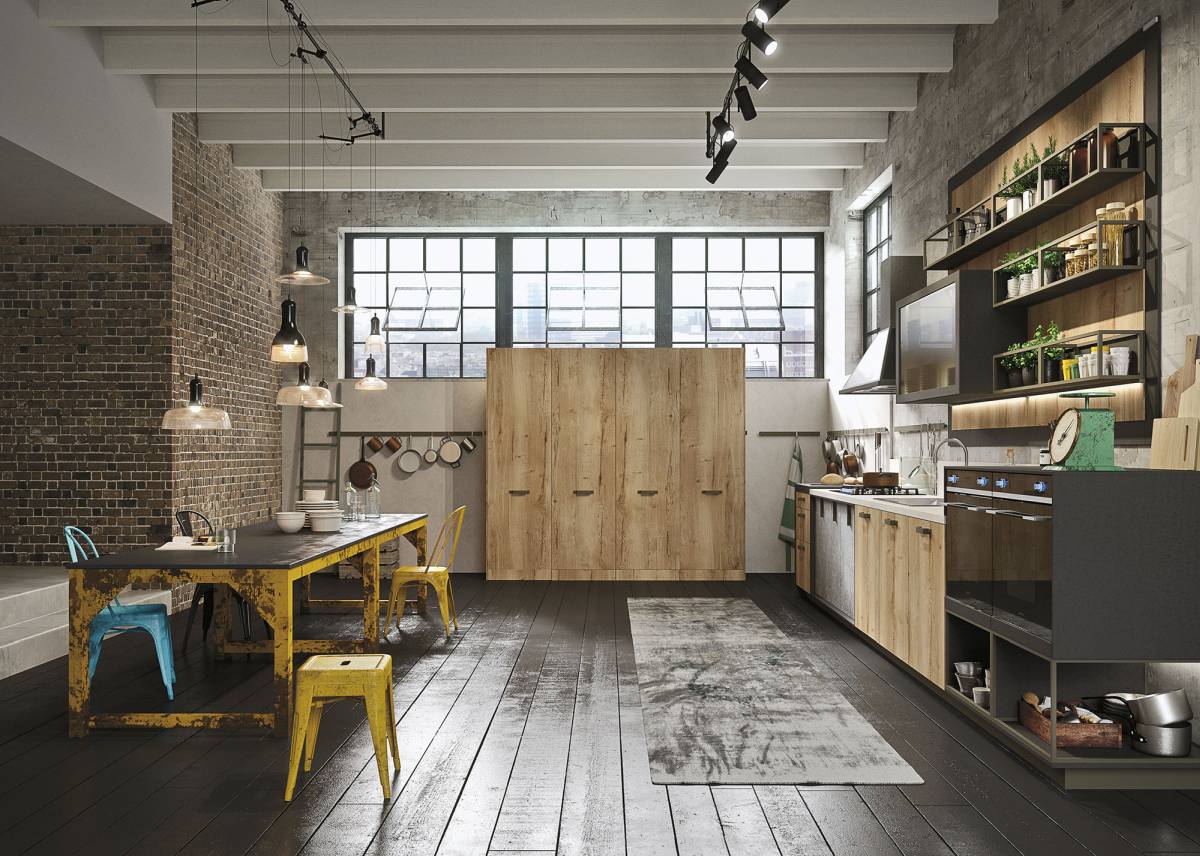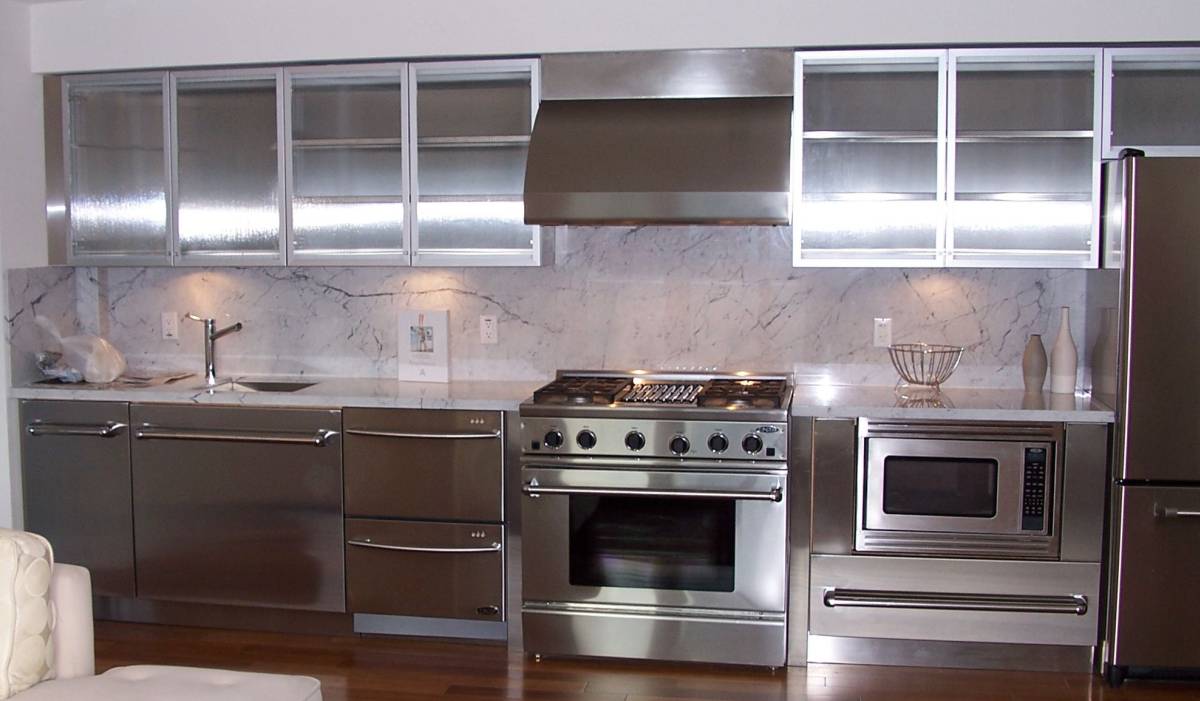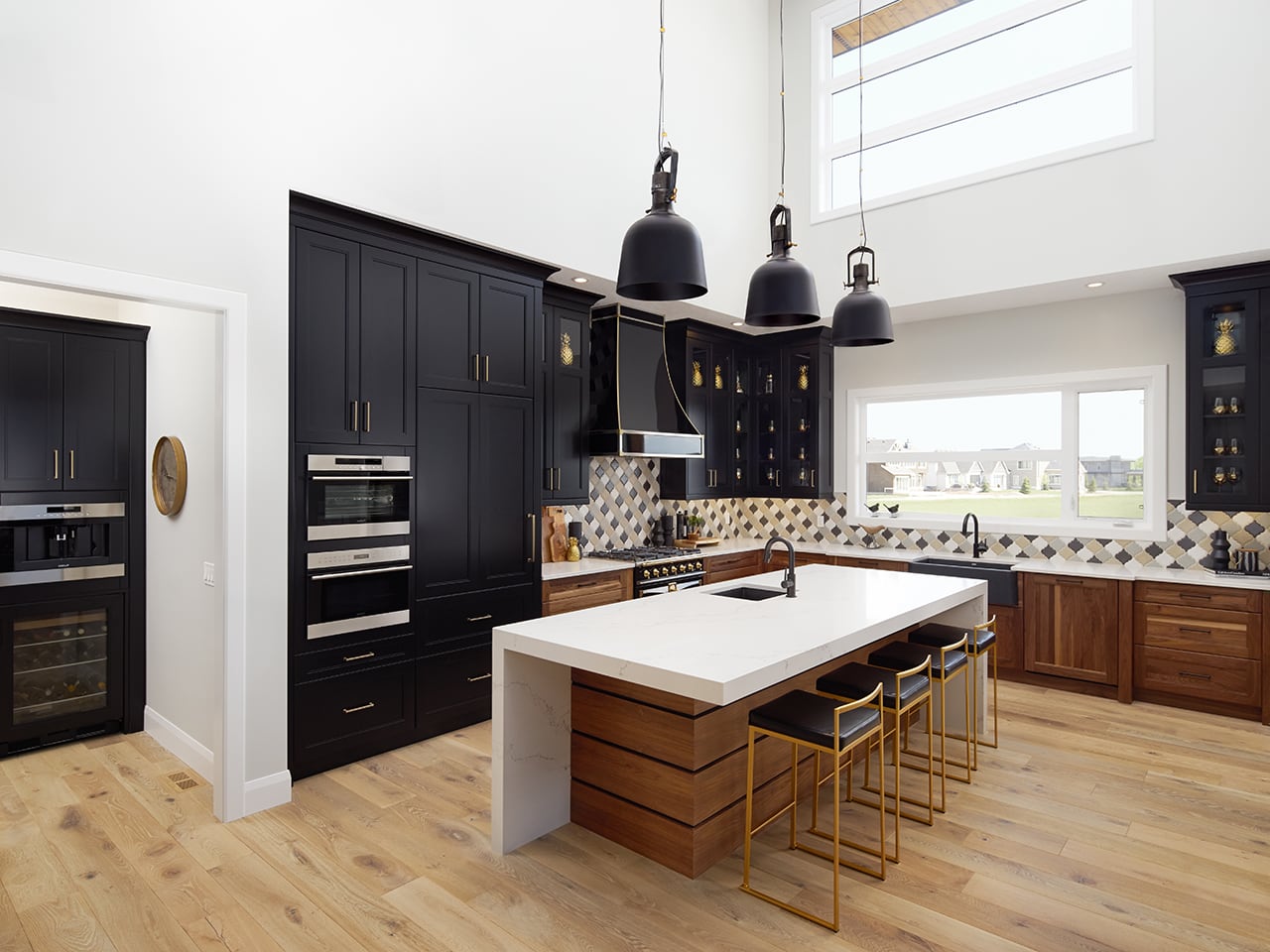 Pantry
As we have already mentioned, the devil hides in the details. And the design of the kitchen would be incomplete if the designers avoided the pantry. Pay attention to such solutions – they are simple and elegant at the same time.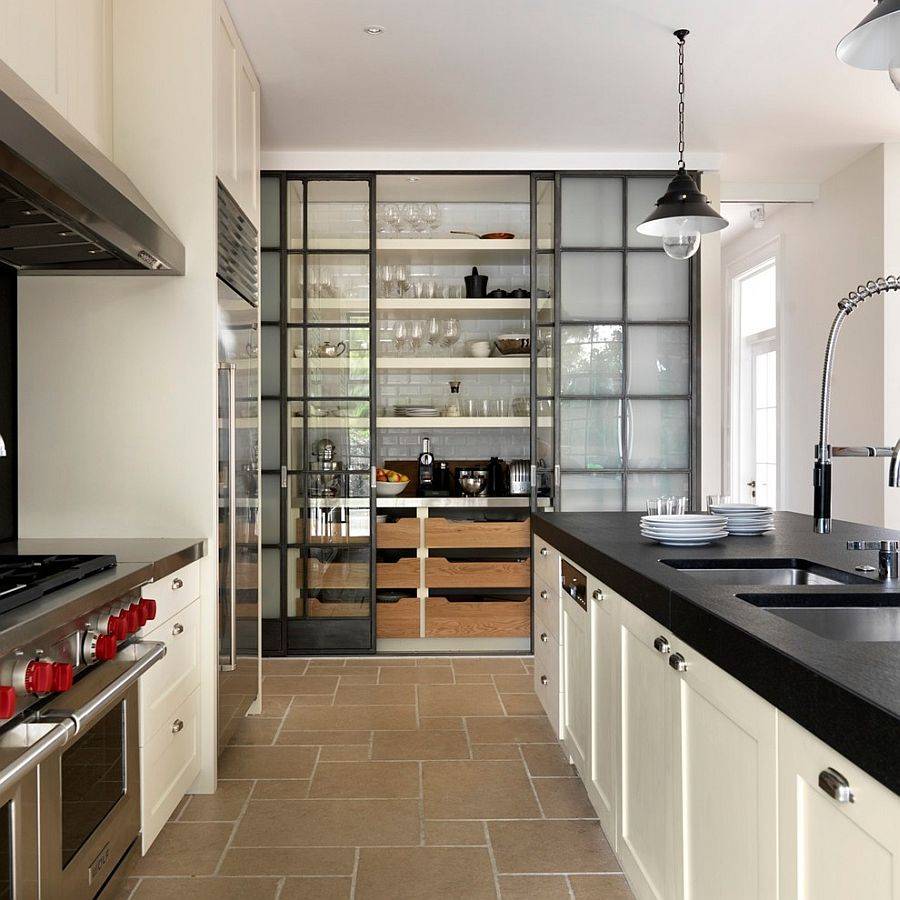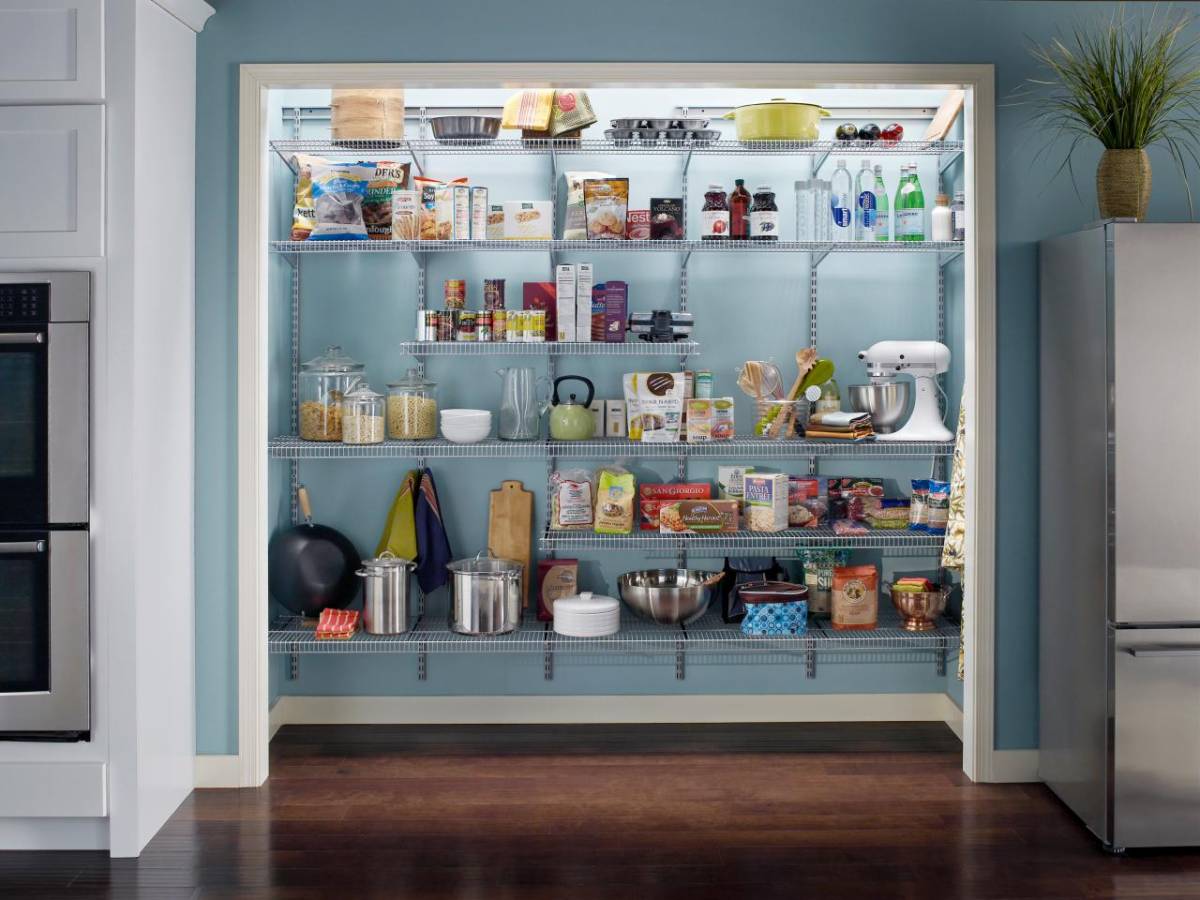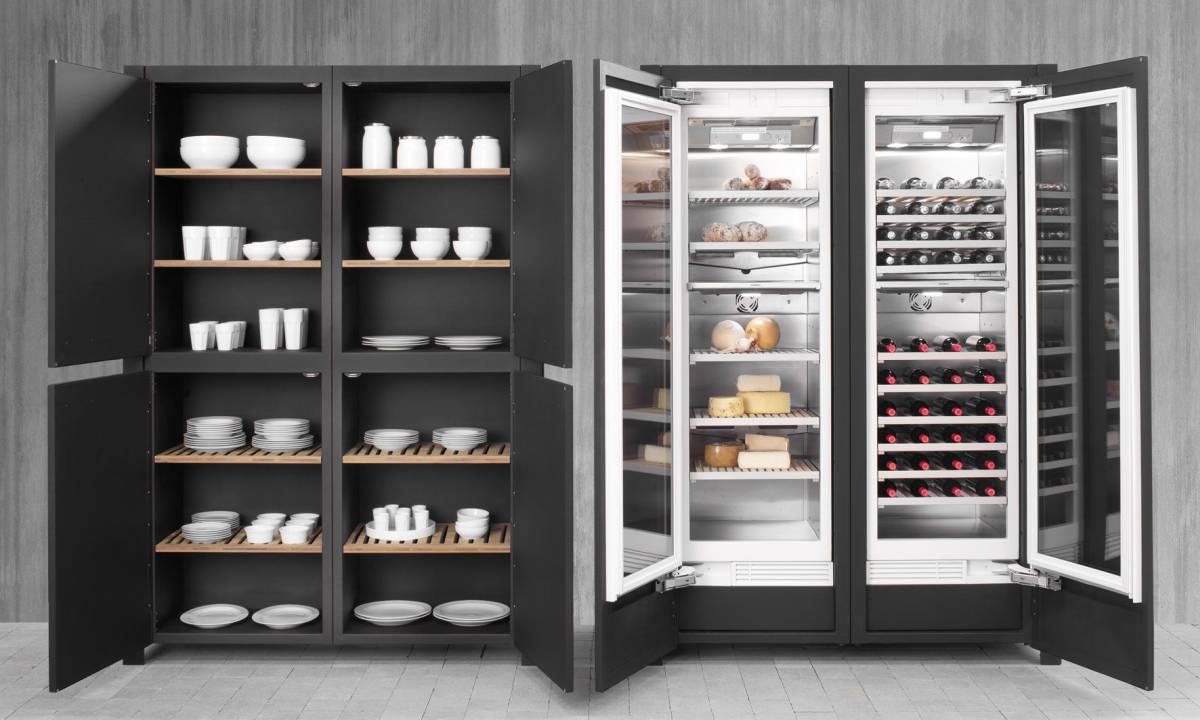 Small loft kitchen ideas
Small – doesn't mean weak. Large kitchens are great, but this is completely untrue because efficiency, economy, and ergonomics are the defining features of the industrial style, which makes it ideal for a small kitchen.
Suspended shelving that makes it easy to hang out all the kitchen utensils and accessories, to hide unnecessary, and worktops, forming a large working space come together to make useful the space of a small kitchen, which truly reflects the essence of a loft style.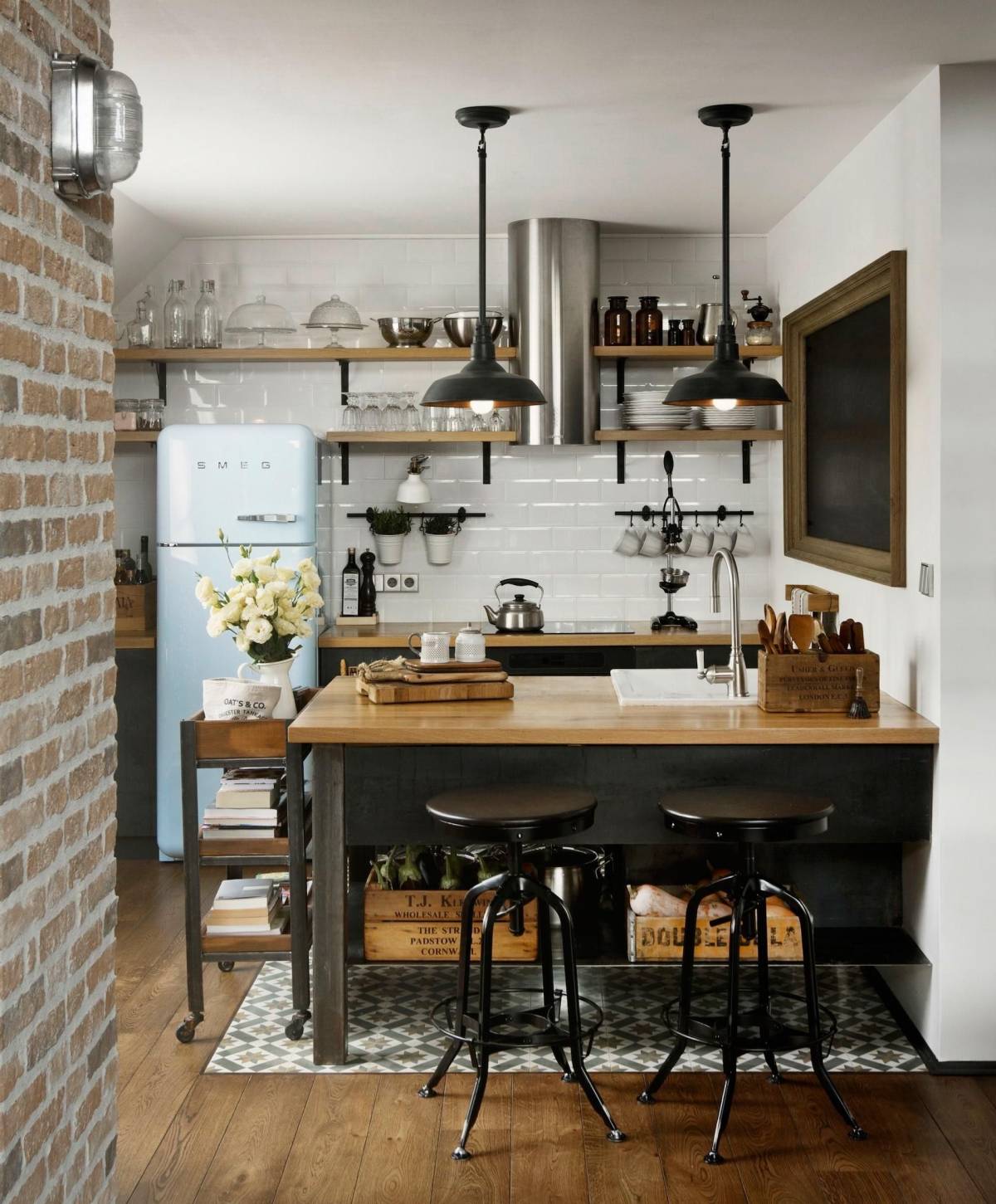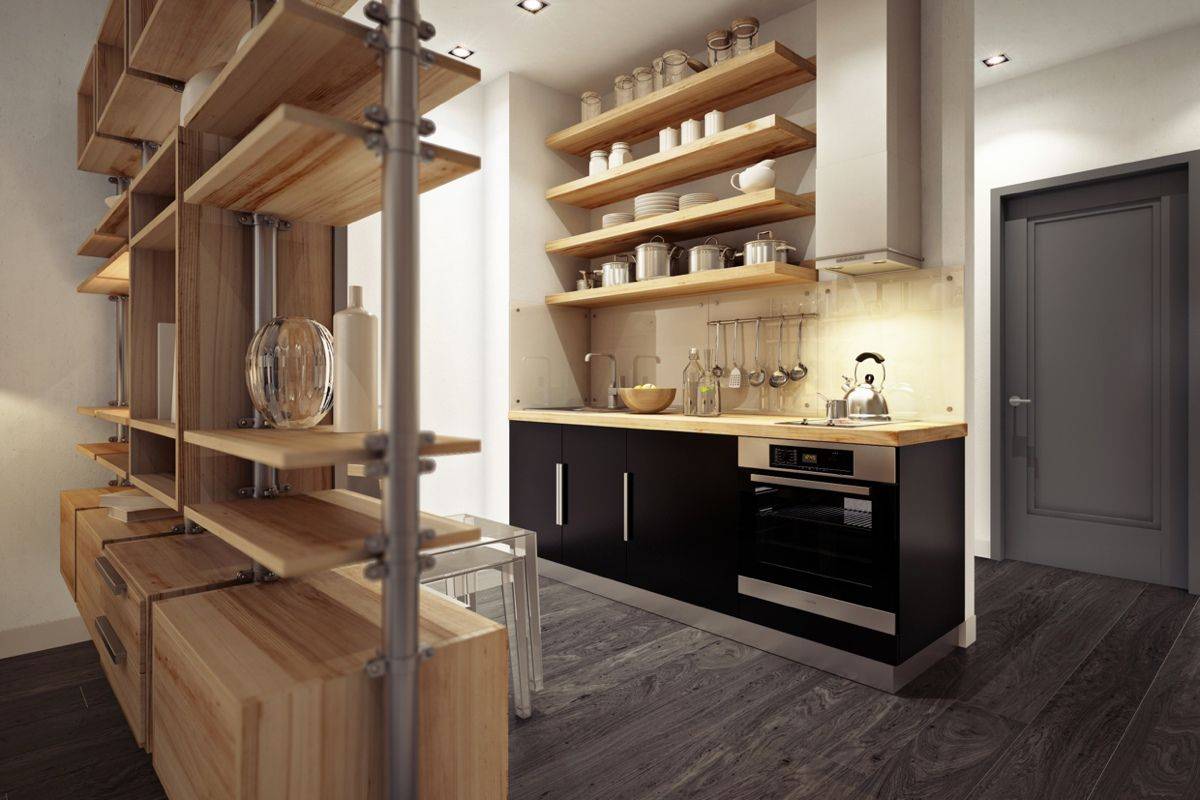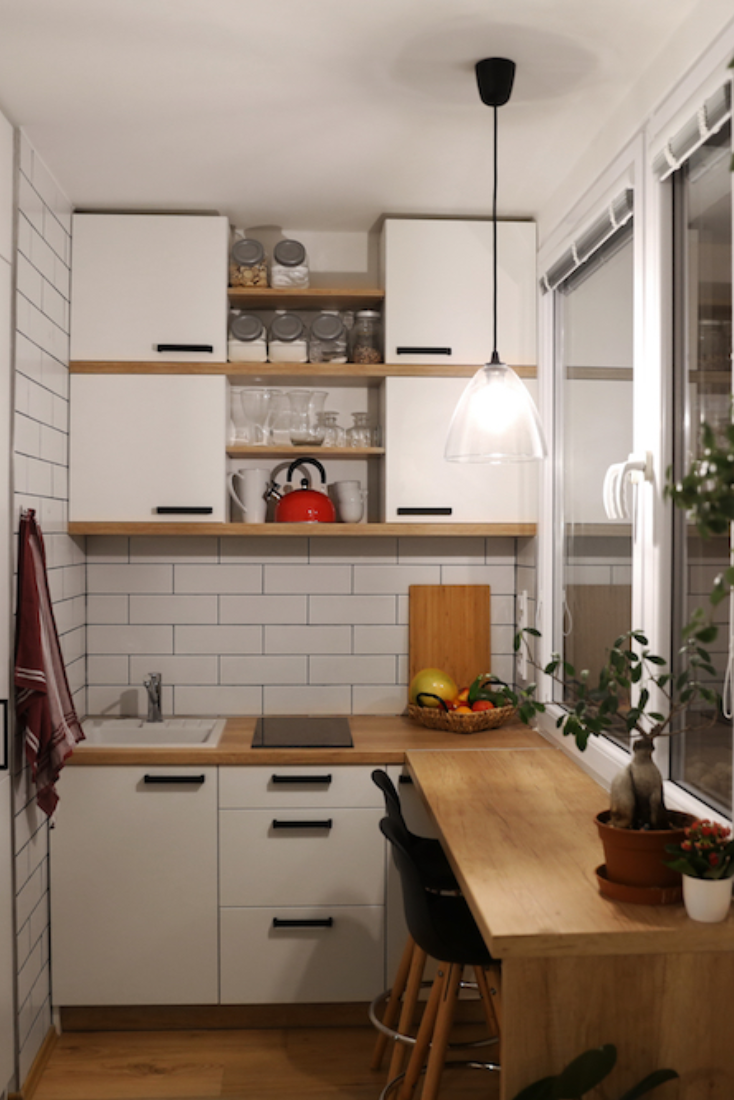 Flooring
The flooring options that give the industrial kitchen a chic vintage look are endless. From wooden floors with a Christmas tree pattern to dark, painted.
It is enough to arrange the tiled apron in a beautiful place and install several open shelves to make a kitchen in a fascinating design.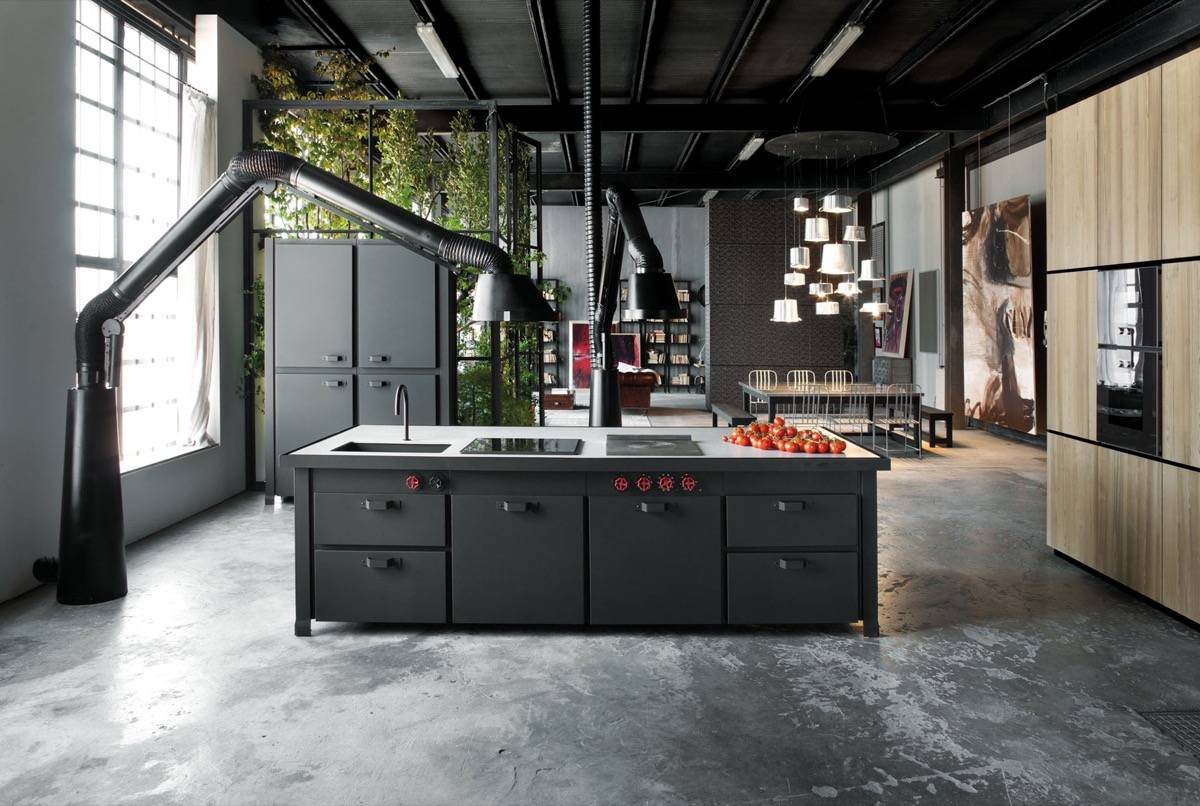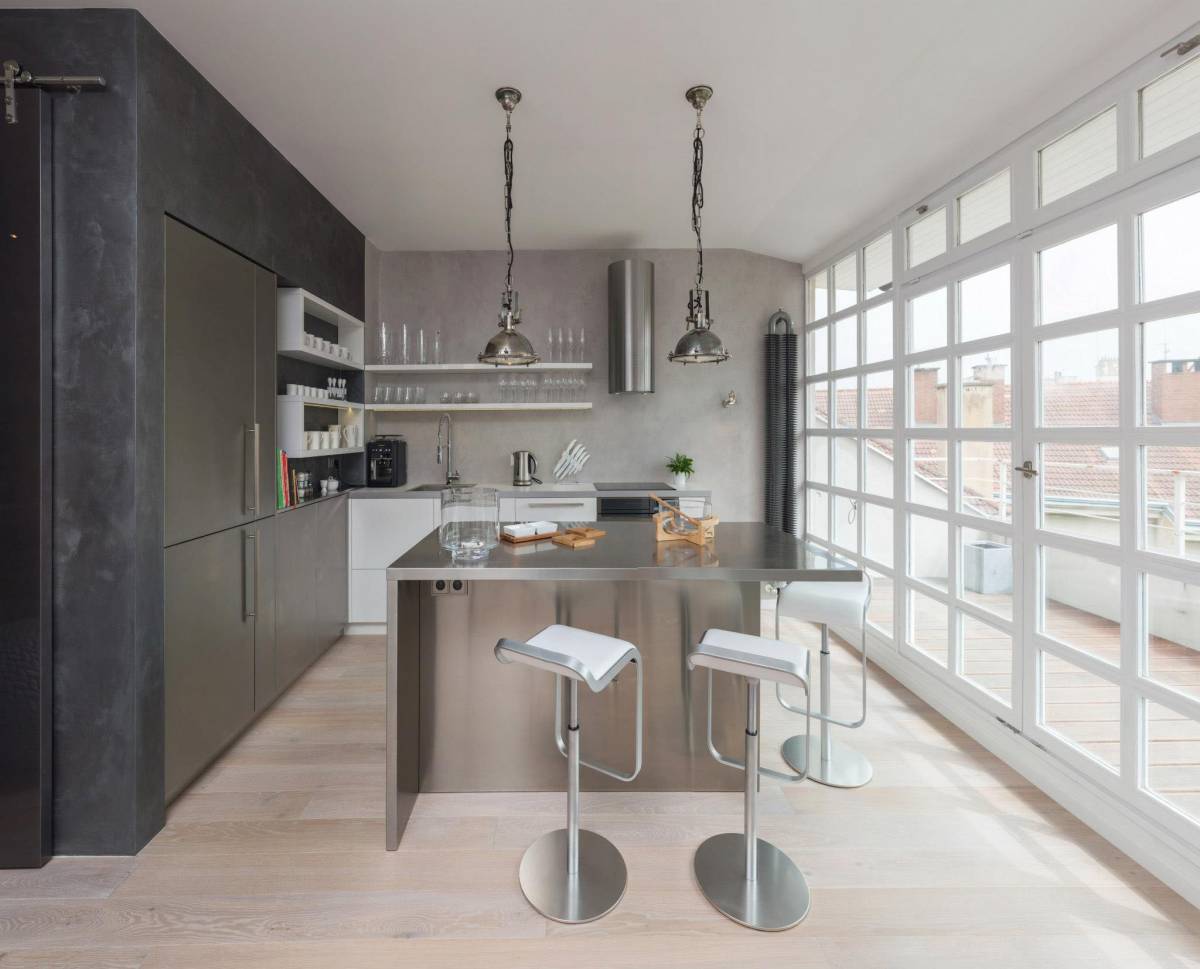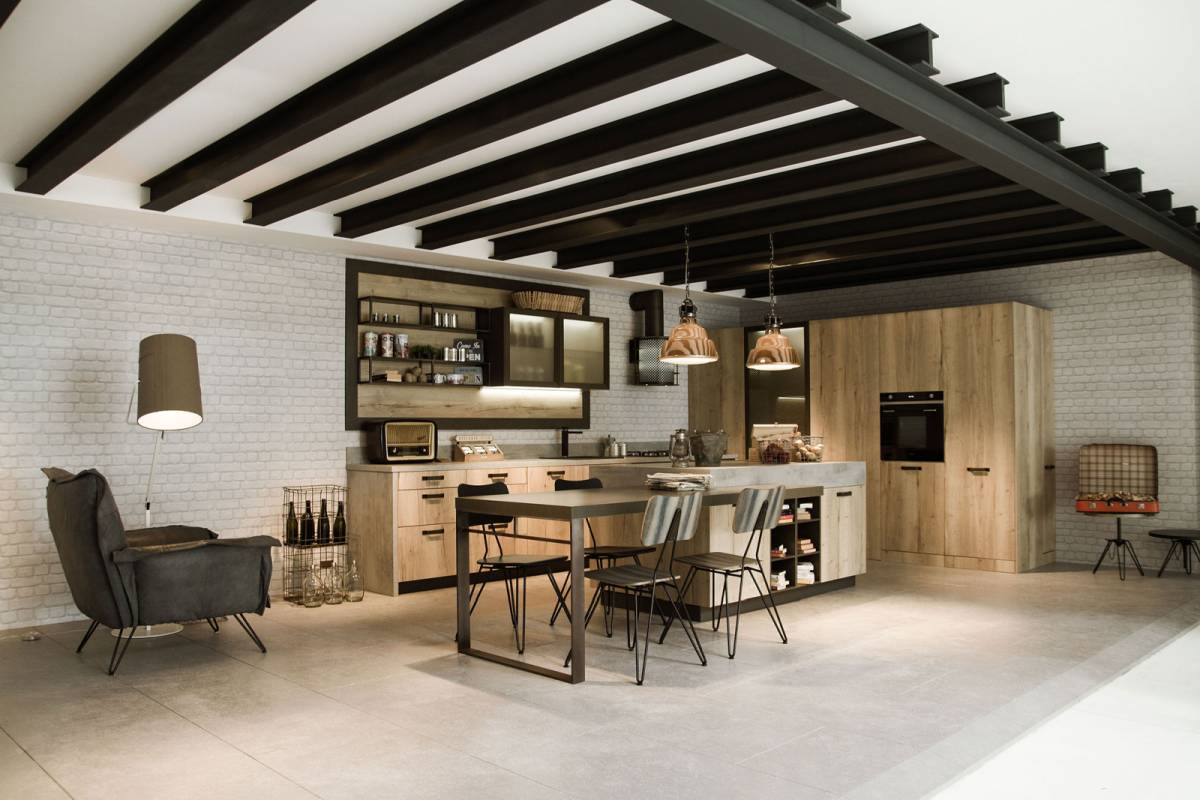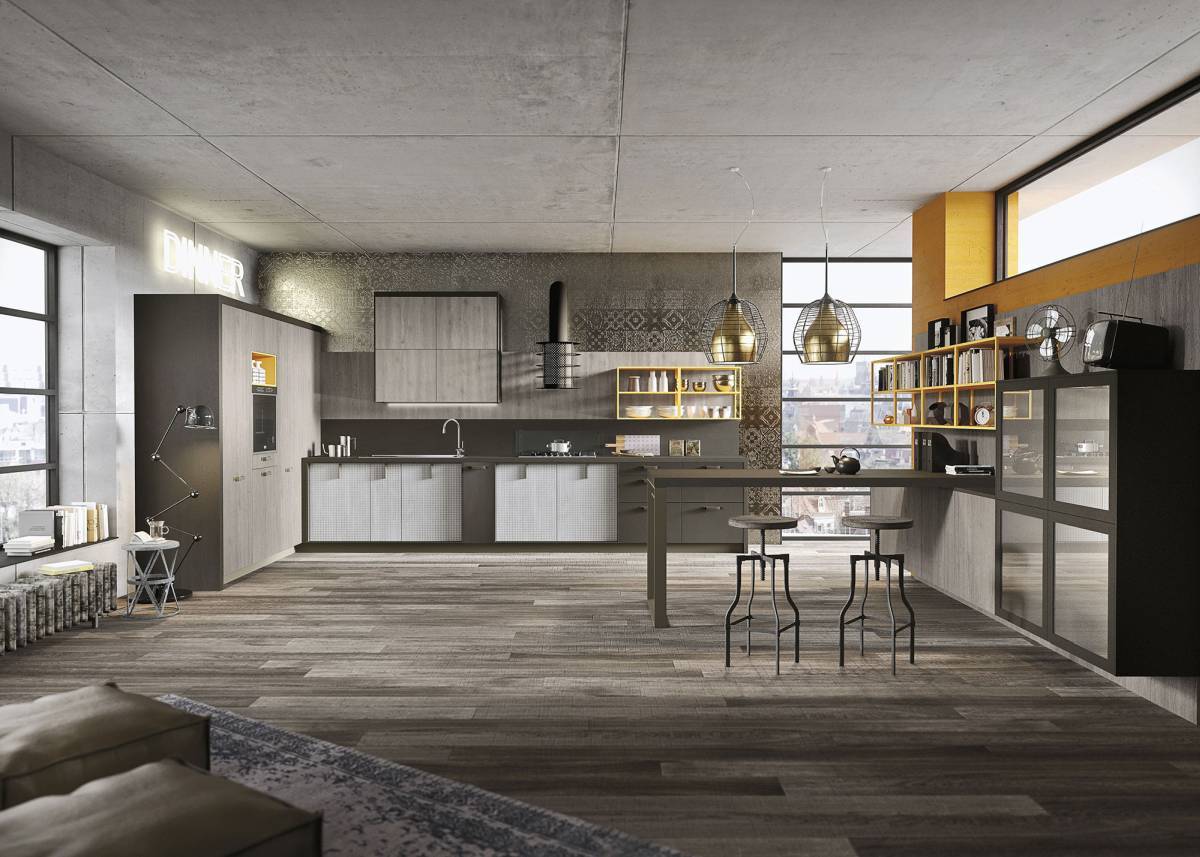 Walls
Brick walls are obviously the undisputed favorites among homeowners and lead the market, but do not forget about steel surfaces and suitable flooring, which are of particular importance and take the kitchen to a whole new level.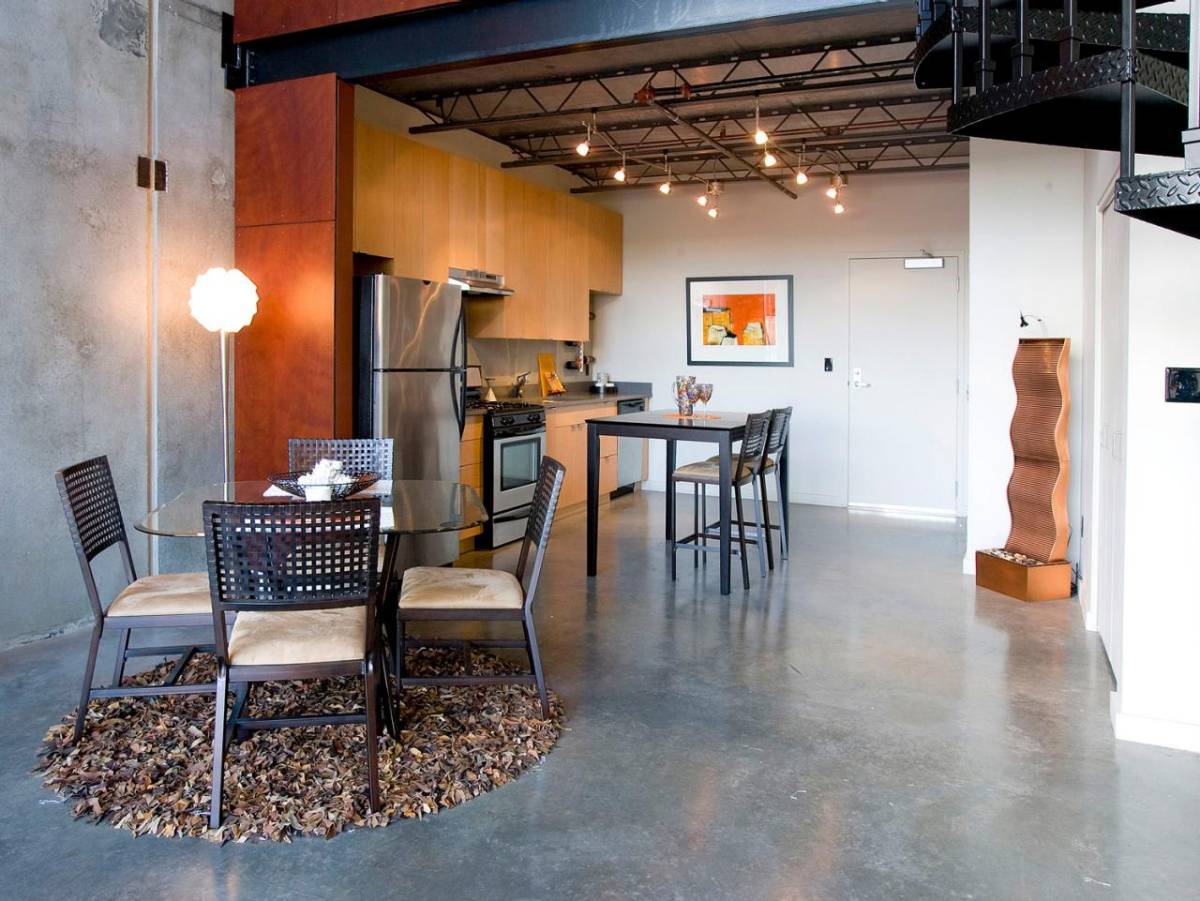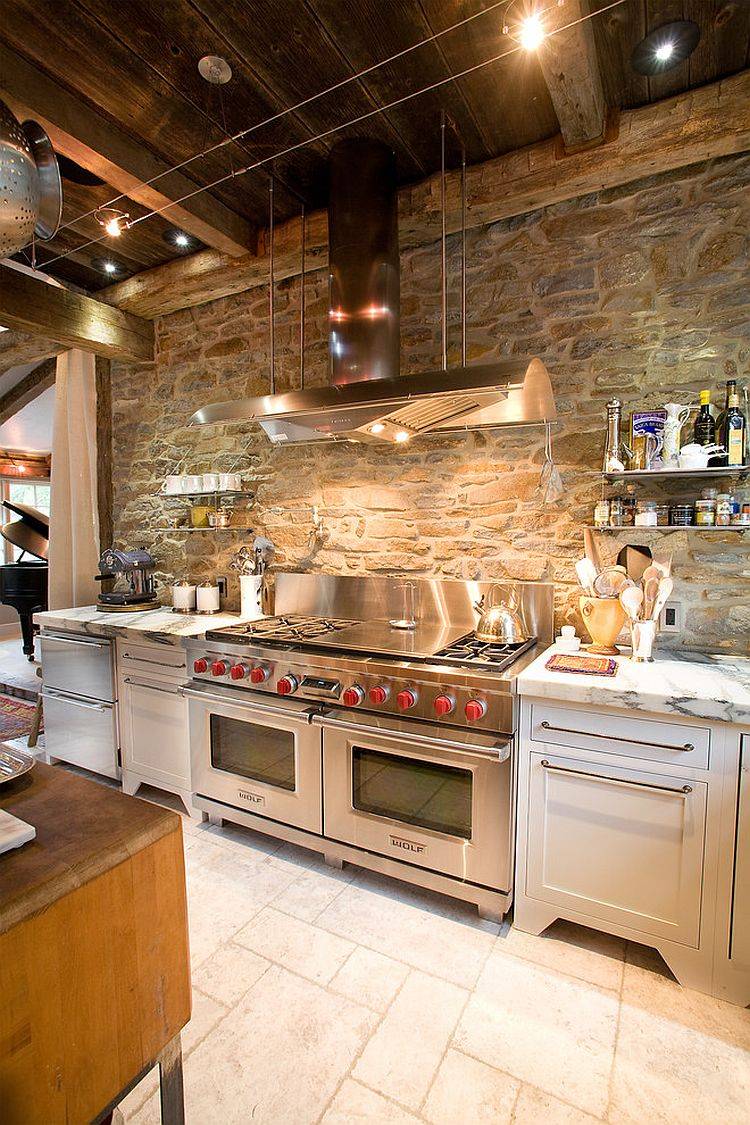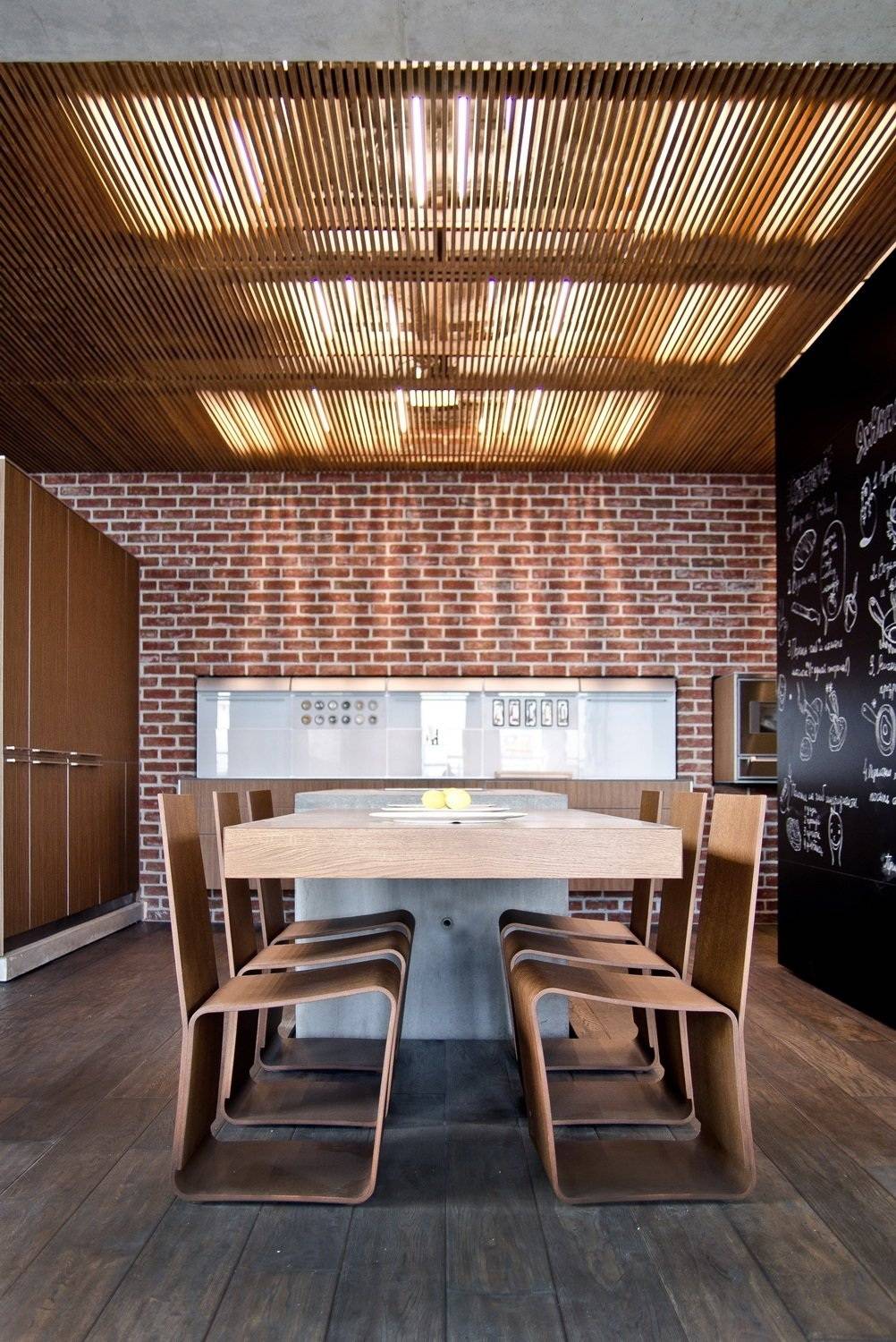 Loft kitchen ceiling
That would be a nice, good looking decision not to hide piping and ventilation tubes, but simply set against a white ceiling and create an intriguing contrast.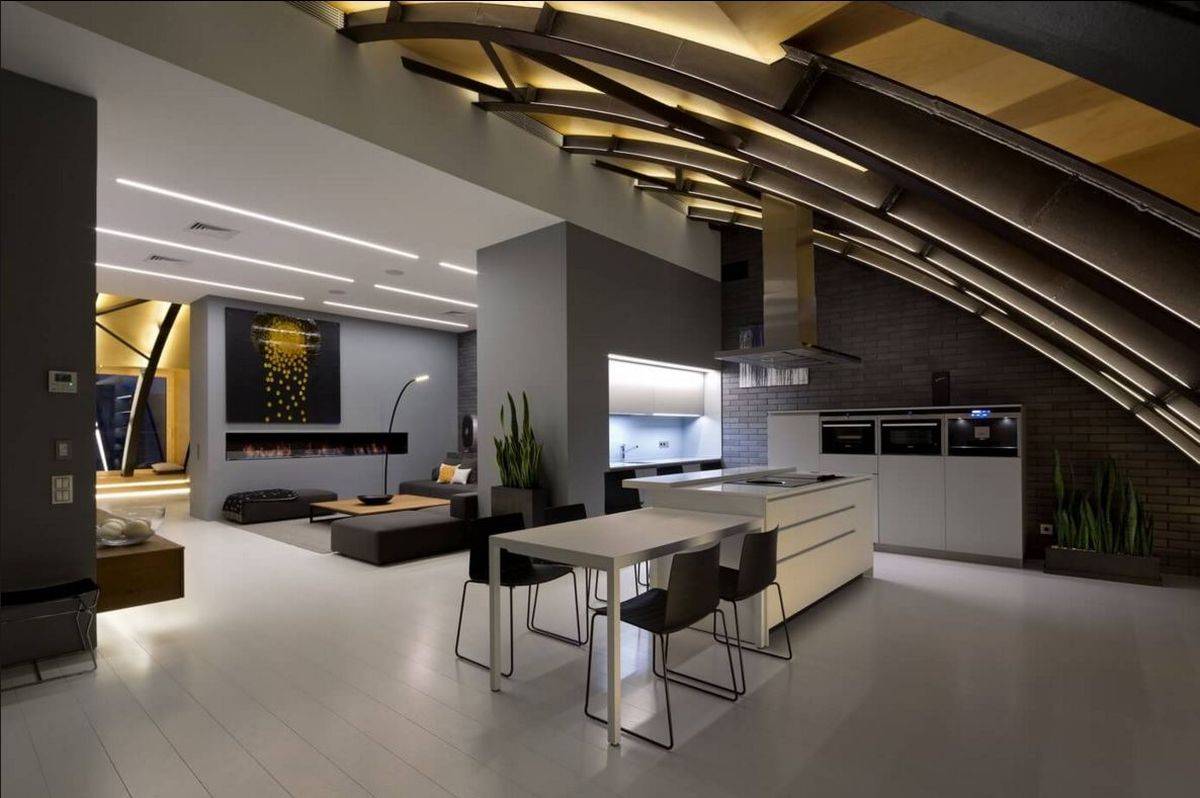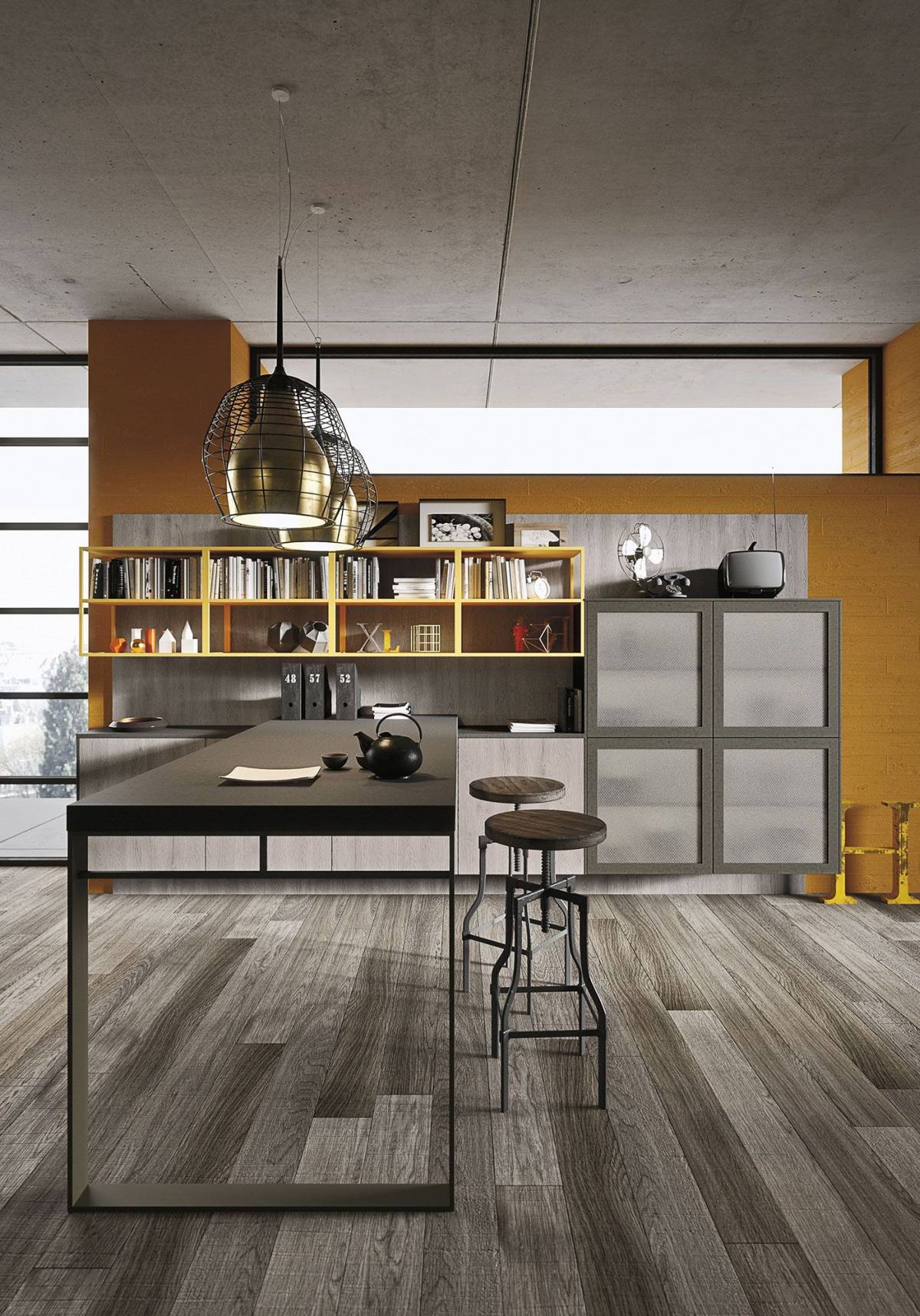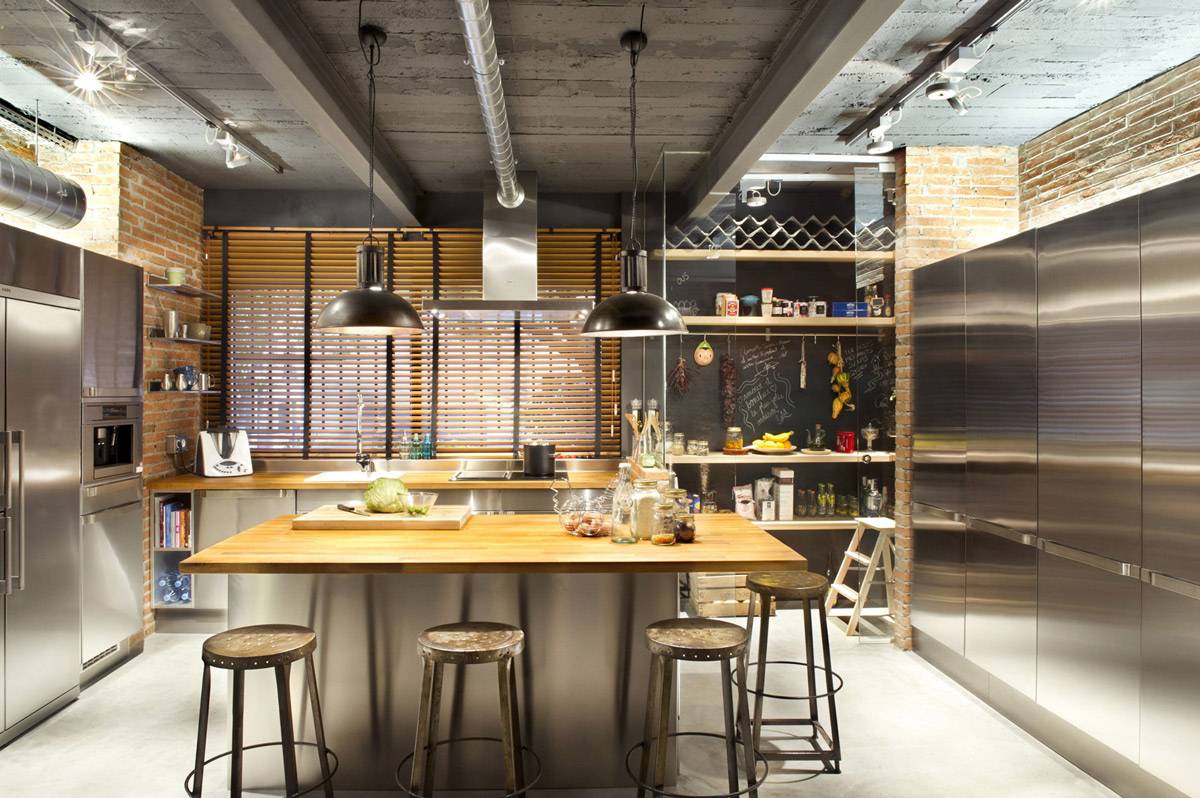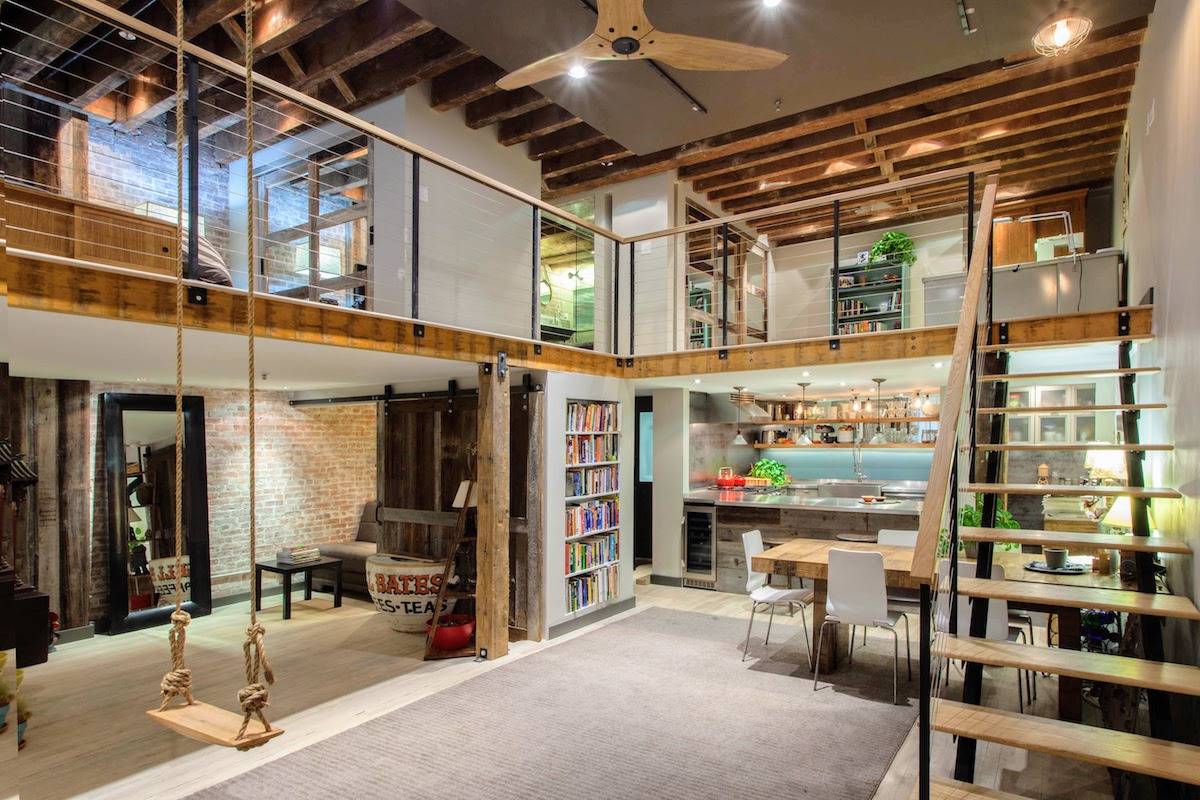 Well, as you may see, elegance, simplicity, and functionality are the fundamentals of the loft style and decor. And also, this is a great opportunity to give a second life to seemingly forgotten and old things. All this makes the loft style accessible to everyone.
Stay Loft!